How to set SMS credits for users
SMS credits are the way of purchasing messages on the platform you are using to send bulk messages. It is a worldwide unified purchasing system since SMS message prices may vary depending on the country you are sending SMS messages to. In this tutorial, we will show you how you could set a number of prepaid credits that a user could spend, or daily, weekly and monthly credit limits. This is a step-by-step tutorial with a detailed video instruction included.
The first step of this process is to open the Events tab of the user you wish to add the credits to. On this page, you will be presented with the Log of this user. As you can see on Figure 1, there is nothing here about the credits.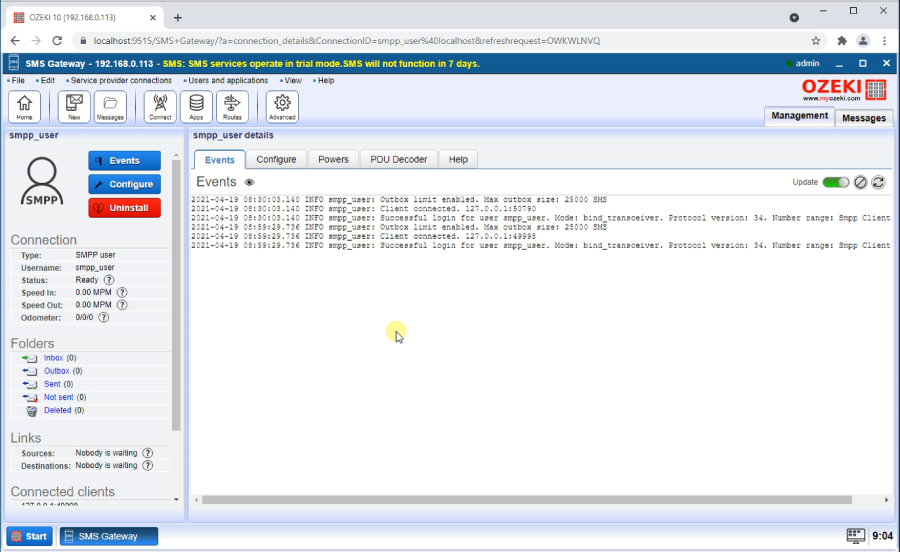 The next step is to create a new credit power. To do this, please head over to the Power tab, and search for the blue Create new Power button that you can see on Figure 2. Click it and the Power details menu will open for you. Click the Credits button to continue to the next step.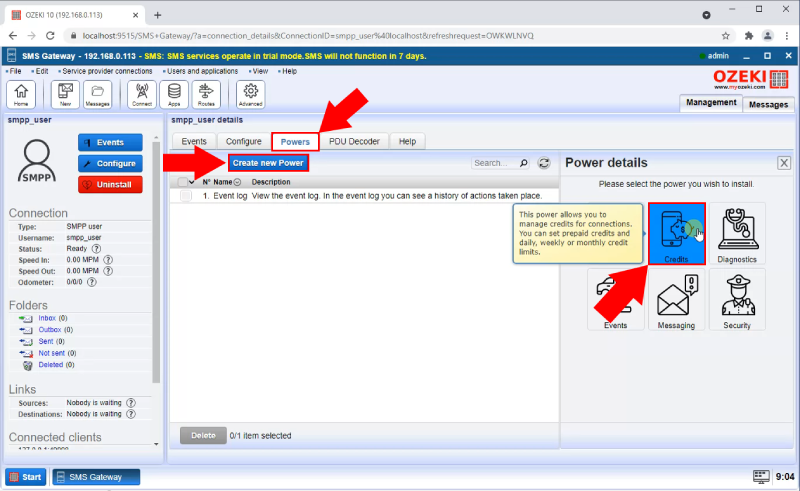 Now in the Power menu, you will se that you created the new credits power. Click it and it will open the details page for that power. You can see what to look for on Figure 3.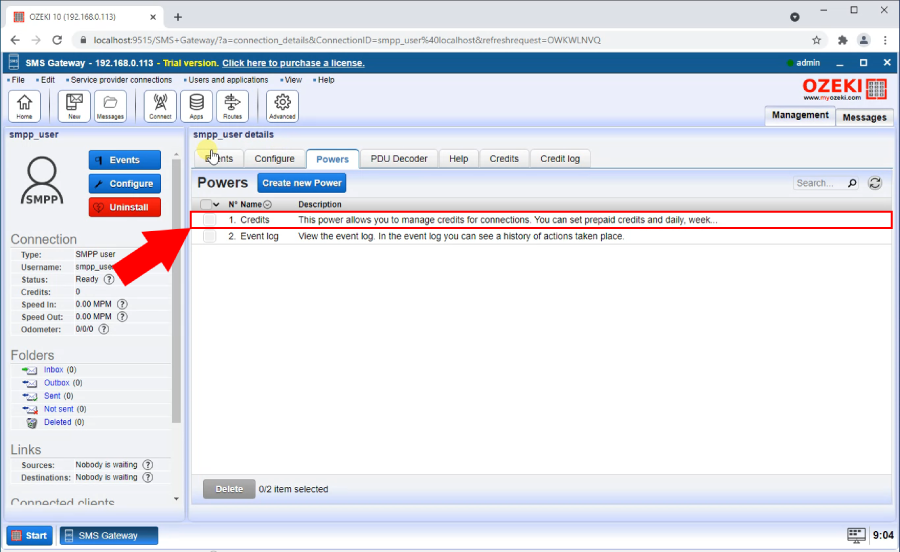 Here, you will need to look for the Credits tab that you can find with the help of Figure 4. Click it and you will see the credit details page. Here you can add credits manually or set an automatic top-up plan. To add more spendable credits, type in a positive number and press the Add button. If you provide a negative number, it will subtract that amount of credits for the user.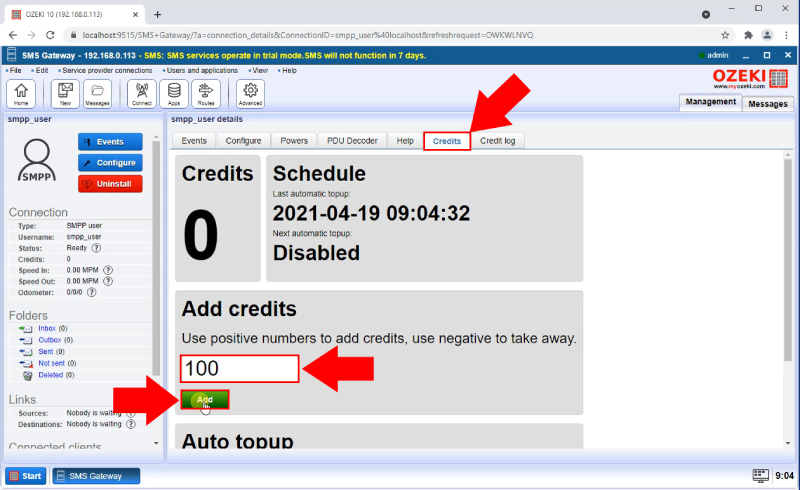 As you can see on Figure 5, as the user sends messages, the amount of credits will go down.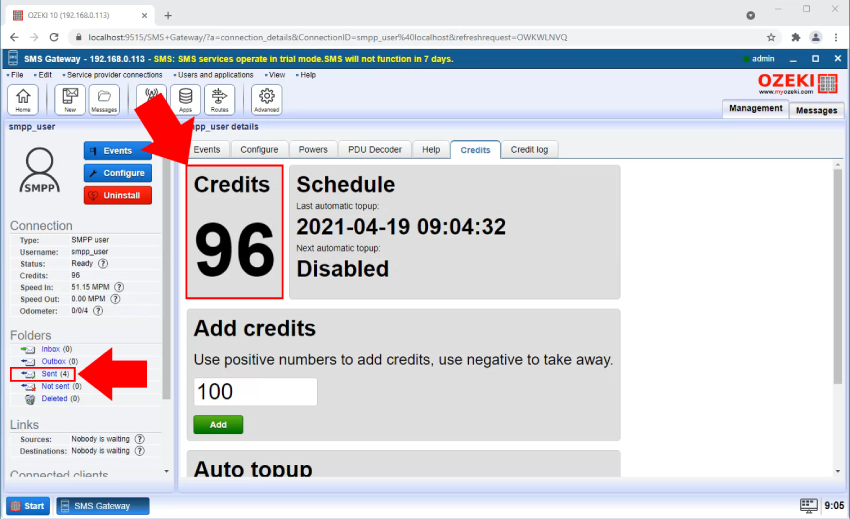 Here on the credit log page, you can overview the credit spending of the user. You can see your top-ups and the withdraws or each message. You can see both event log on Figure 6.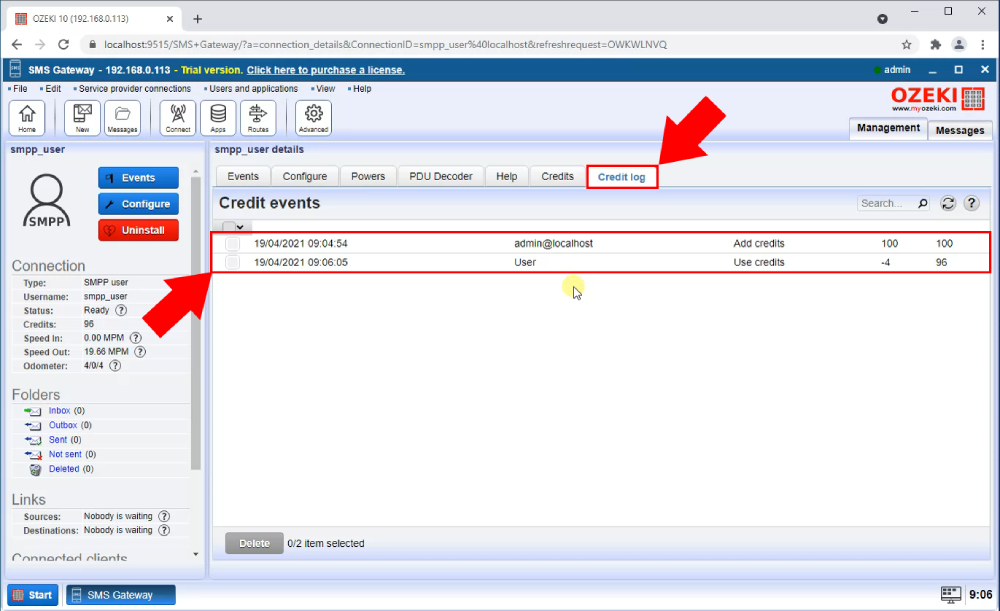 You can even see the spending of the user in the regular events page. On Figure 7, you can see that your top-up and the spending is both visible in the last line of the event log.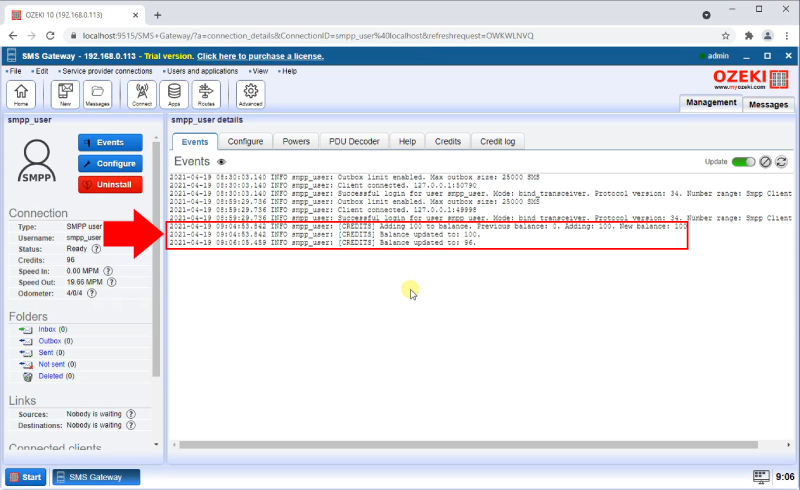 More information