---
How to change a user password
After you install Ozeki SMS Gateway, you will create user accounts. These user accounts will be listed in the right hand panel of the SMS gateway management form. This guide explains how you can change the user password. The steps will be shown for the admin user. The steps are similar to other user accounts.
How to change a user password (Quick steps)
To change a user password:
Launch Ozeki SMS Gateway
Select user from the Users and applications panel
Open the Configure tab page in the user's Details page
Go to the Genetal tab
Find the Login and security group box
Enter the user username
Enter the new user password twice
Click Ok to save the modifications
How to change a user password (Video tutorial)
This video presents you how you could change the password of a user account. It will start with opening the login and security page and will end with logging in with your new login credentials. You will learn what page to open to access the password changing page. This process will not take more than 2 minutes and the Ozeki SMS Gateway has a very intuitive graphical user interface. So you will have no problem following the tutorial. You will learn what page to open to access the password changing page.
Step 1 - Open the details page of the user account
To reach the configuration setting of the user account, first you have to select it in the SMS Gateway Management page. On this page, simply click on the name of the user (Figure 1) in the Users and application panel.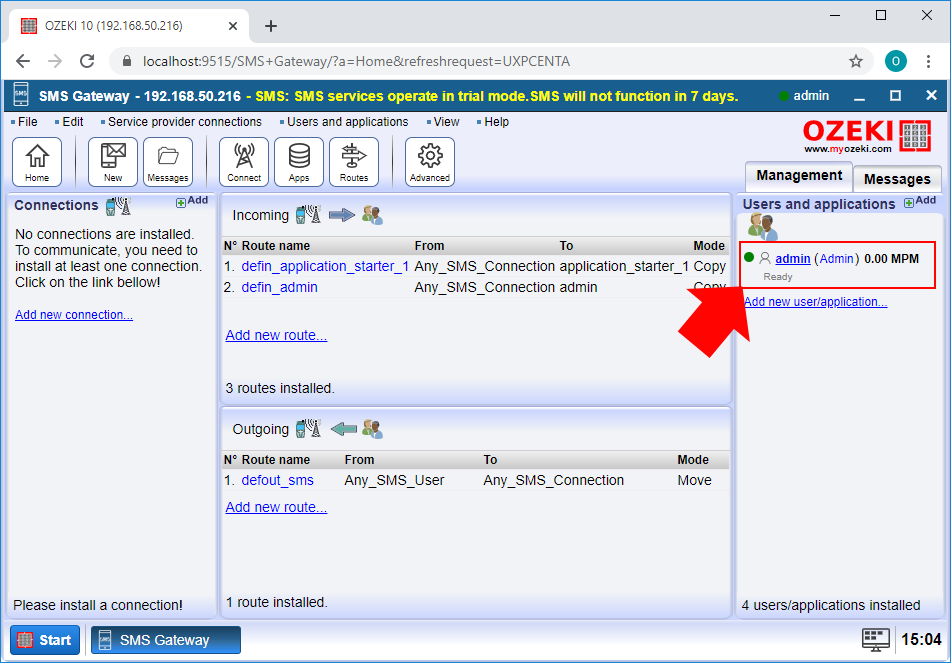 Figure 1 - Select the user
Step 2 - Open the Configure tab
This will bring up the details page of the selected user, you will notice that the main panel of the user account is the Message composer, so later you can use it to send SMS messages. To change the password, click on the Configure tab (Figure 2). This will bring you to the user's configuration form.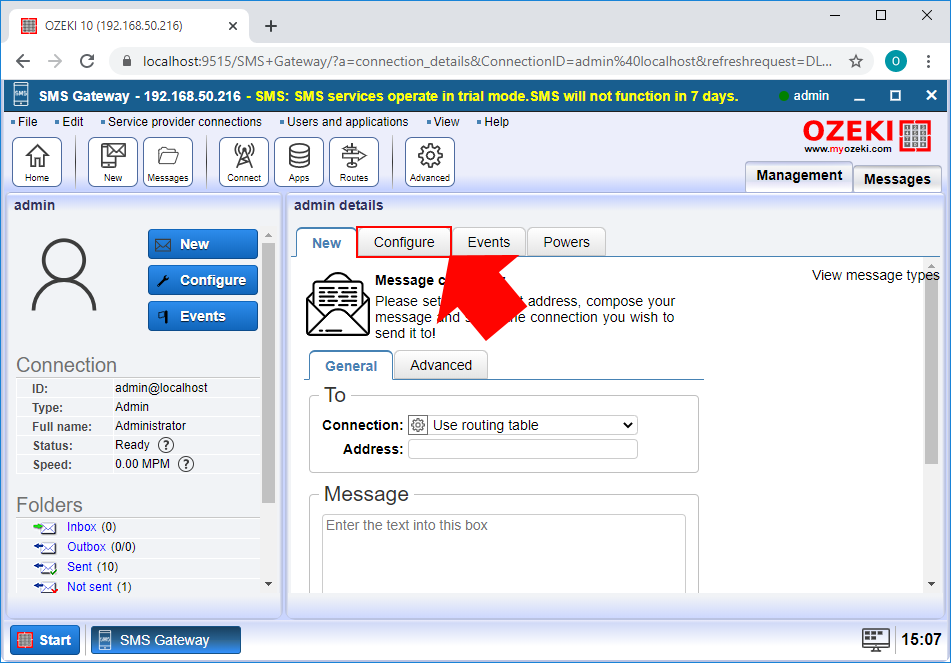 Figure 2 - Message composer form
Step 3 - Change the password
In the Configuration form, you can update the account details of the user (Figure 3). You can change the username and you can change the password. The password needs to be the combination of letters and digits and it should contains at least six characters to improve security.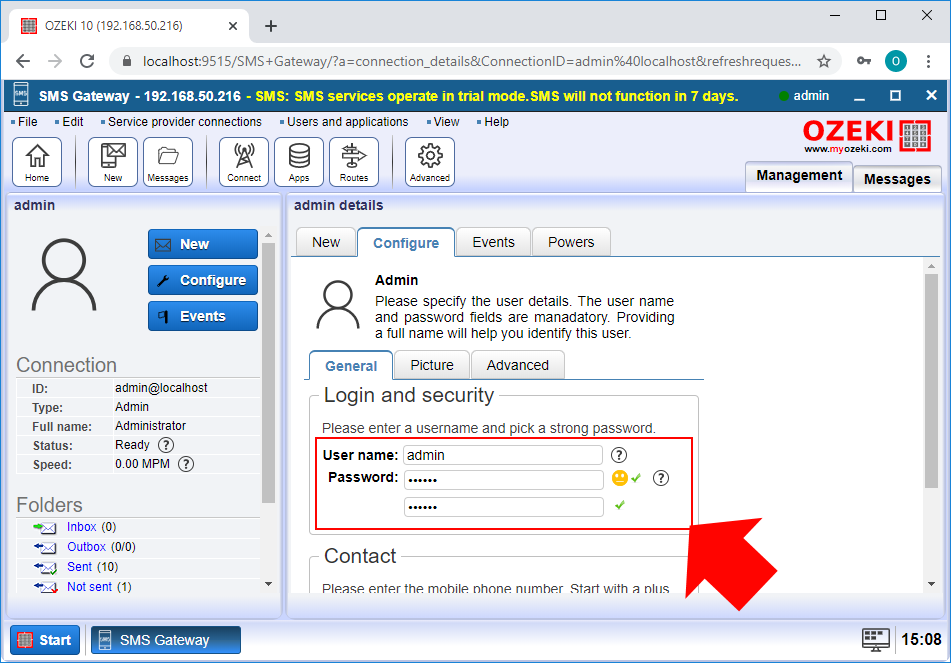 Figure 3 - Configure the account details
Conclusion
Finally, you can take your hand off the keyboard. We hope you didn't get lost in the explanations. To sum up the above steps briefly we can conclude, that to change the user password is quite easy. If you have already completed the steps I am sure, if you let your partner know, you will be rewarded. If you would like to pick up more useful insights about the benefits of other smiliar solutions, please open ozeki-sms-gateway.com. I hope this article will be useful to all the readers and especially to beginners.
---
---