---
How to find the delivery log of an SMS message
This guide explains where you can find the delivery history of a sent message. You will learn about the sent messages folder and how you can check the details of the delivery. This report contains information about the route of the message, what component took part during the process and the answer of the recipient if it submitted the message or not. For that procedure, the guide is going to use the default admin user. Finally you will find information about where you can find the communication logs of an SMS connection. So, let's get started.
Step 1 - Select the admin user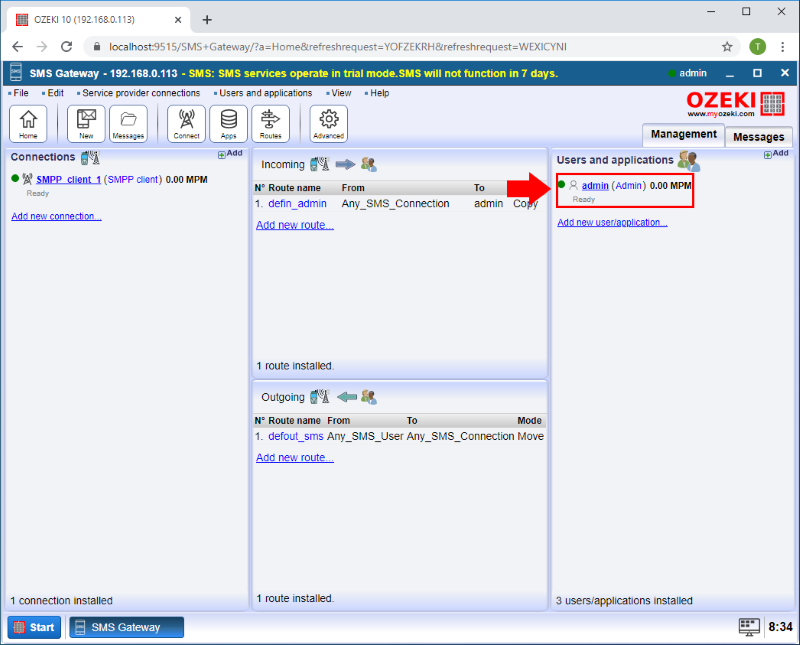 Step 2 - Send the test message
From the Admin user you can send SMS message. Provide the recipient address, the message and click on the OK button (Figure 2).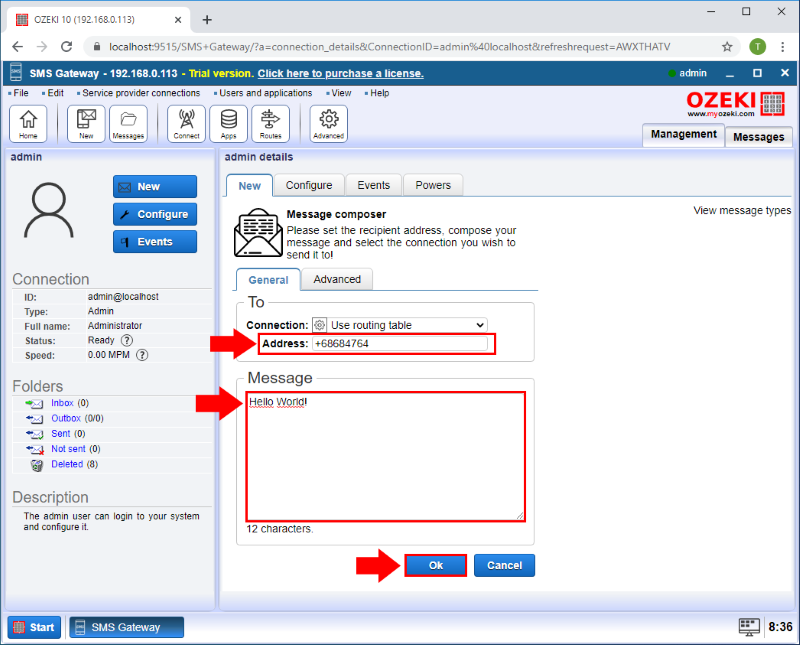 Step 3 - Message in sent folder
After it in the sent folder you can see the message. Thus the phone number of the sender and the recipient, the text of the message, and the time of sending (Figure 3).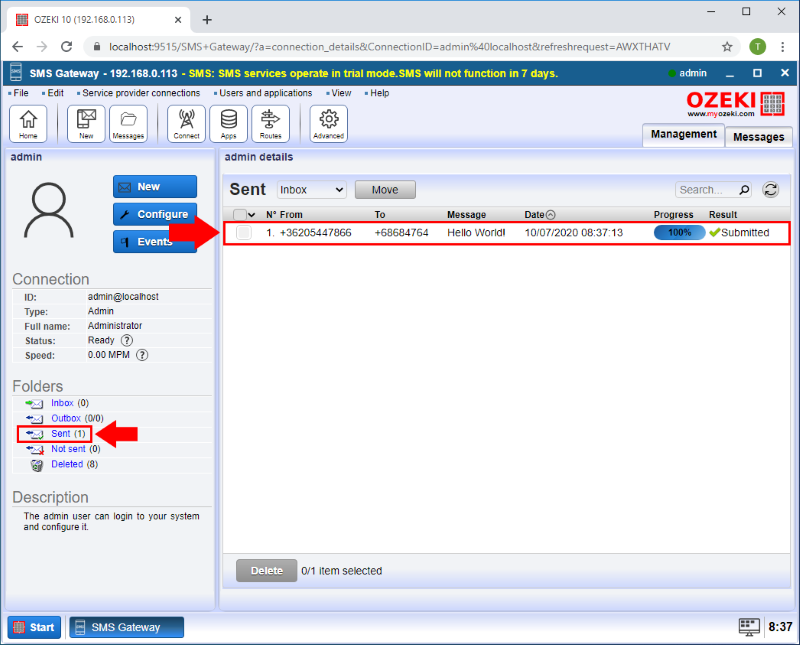 Step 4 - Message in sent folder
By clicking on the message you can see the details of it. You can still have further information if you click on "Delivery history" tab.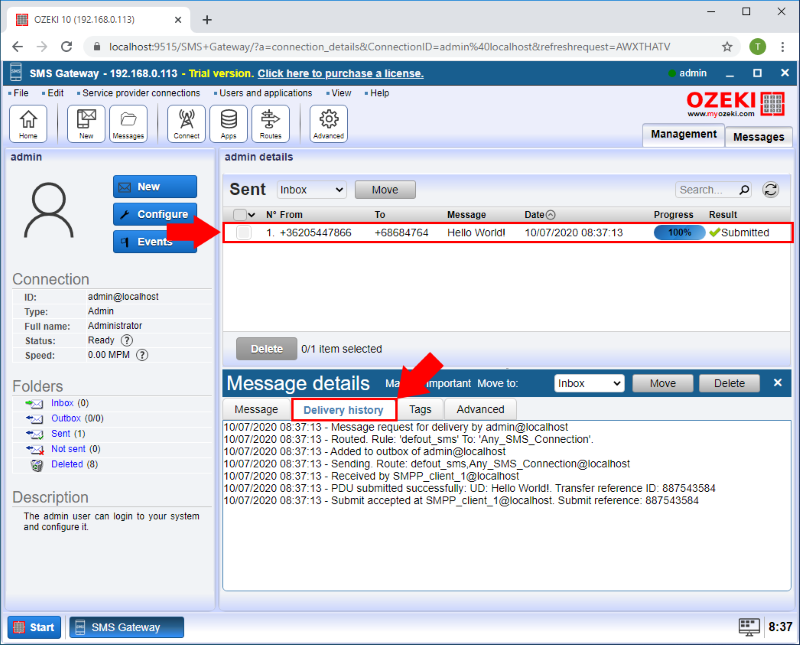 Step 5 - Message in sent folder
If the service provider send back the Delivery report for the message you can see this information here.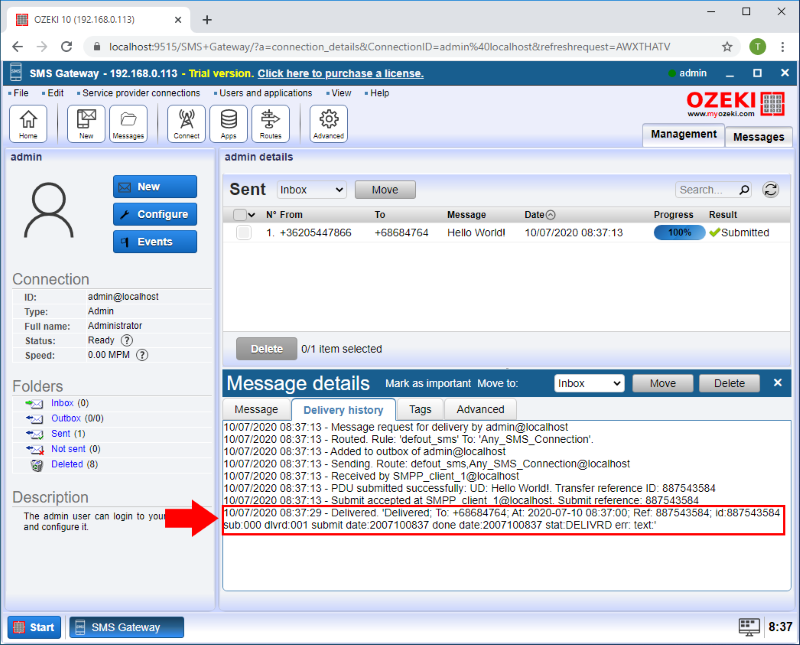 Step 6 - Message in the connection's log
To get more detailed information about how a message was sent through a connection, you can read the detailed log of the connection that was used to submit the messages. To this, you must open the details page of the connection and select the Events tab. This tab page contains the last 100 log messages, and the file name of the log file. To read the full log, copy the log file's location and use notepad to open the file (Figure 6).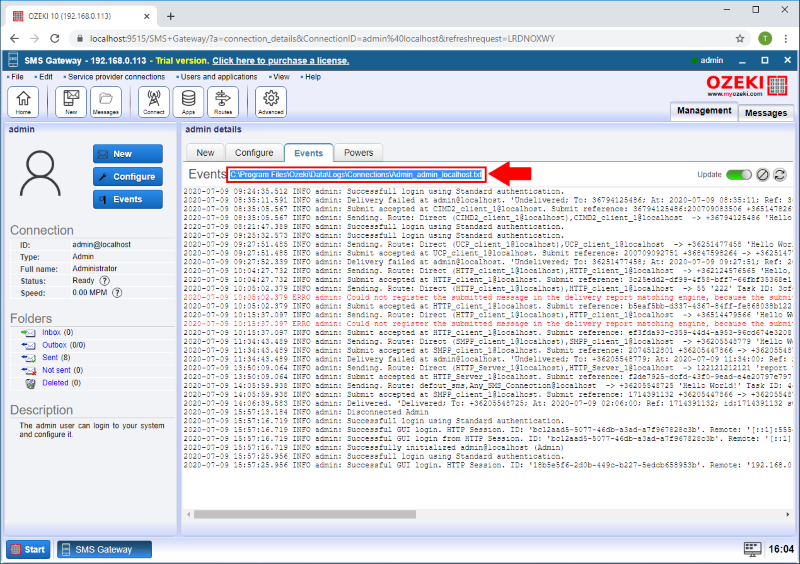 Paste the path into windows explorer and press enter (Figure 7).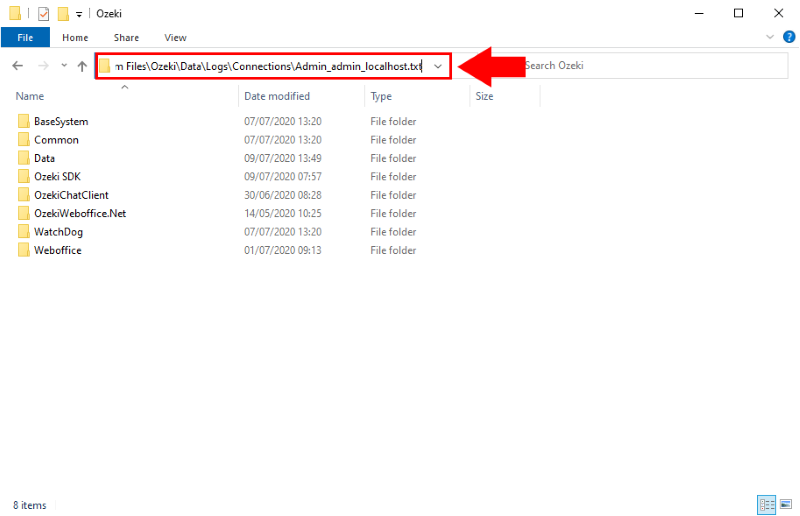 Windows explorer will open notepad and display the contents of the logfile.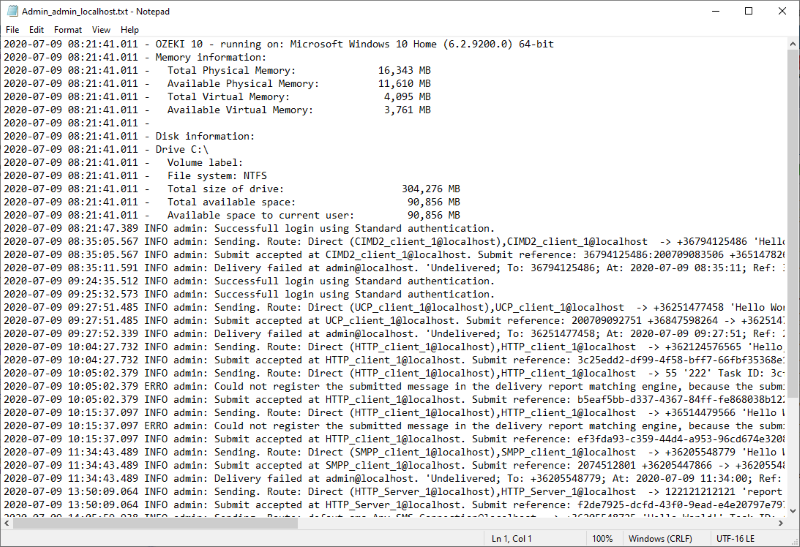 ---
---