---
How to setup an SMPP service
Step 1.) Install Ozeki SMS gateway
To learn how you can setup Ozeki Installer please visit the following page: https://ozeki.hu/p_1001-ozeki-installer-software-on-windows-10.html. This guide provides a general introduction to the installation of the Ozeki Installer software, as well as the SMS Gateway installation procedure.
Step 2.) Open Advanced menu
You can find Ozeki 10 services in the Advanced menu. To open it please click the "Advanced" button on the main page.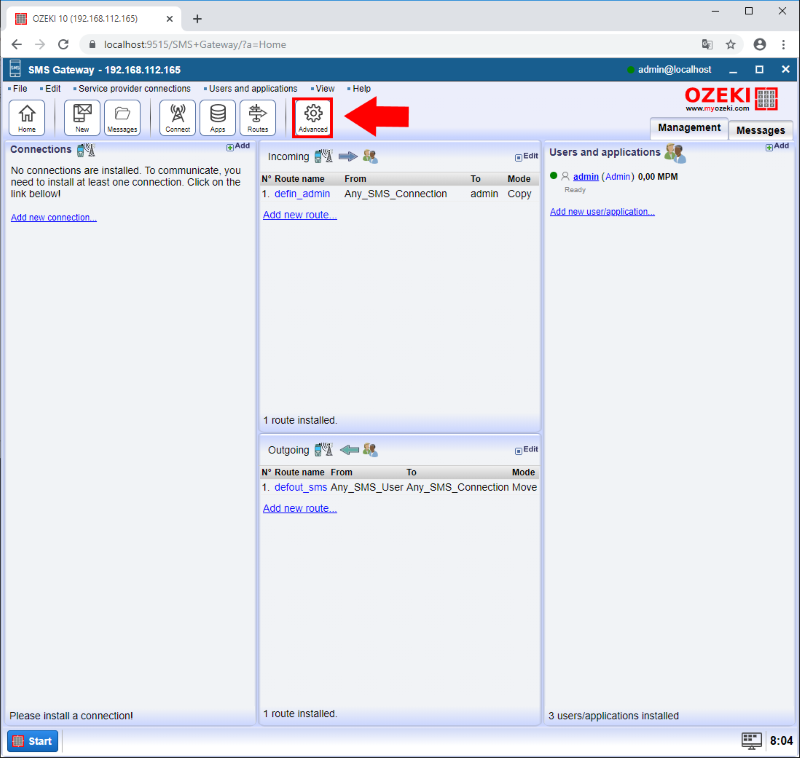 Step 3.) Create new service
In the Advanced menu click on the "Create new Service" button and then select SMS service.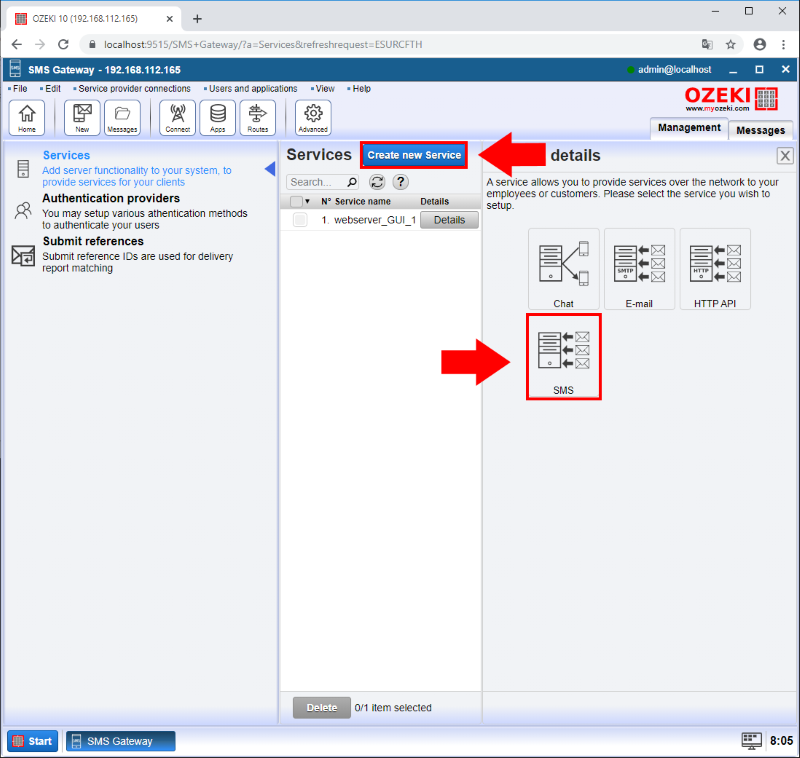 After it select SMPP service.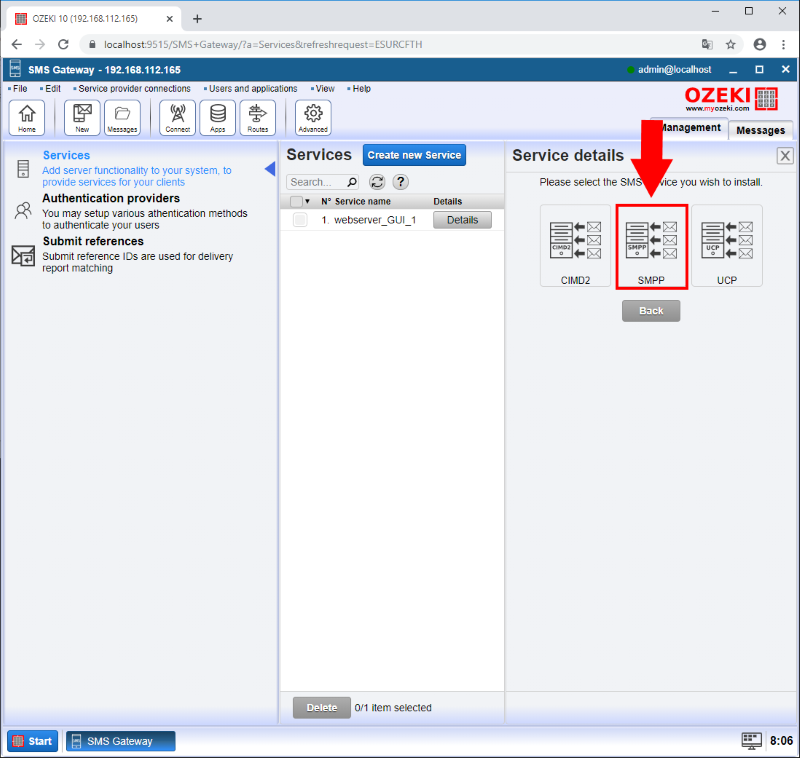 Please provide a unique name a system ID and a port for this service.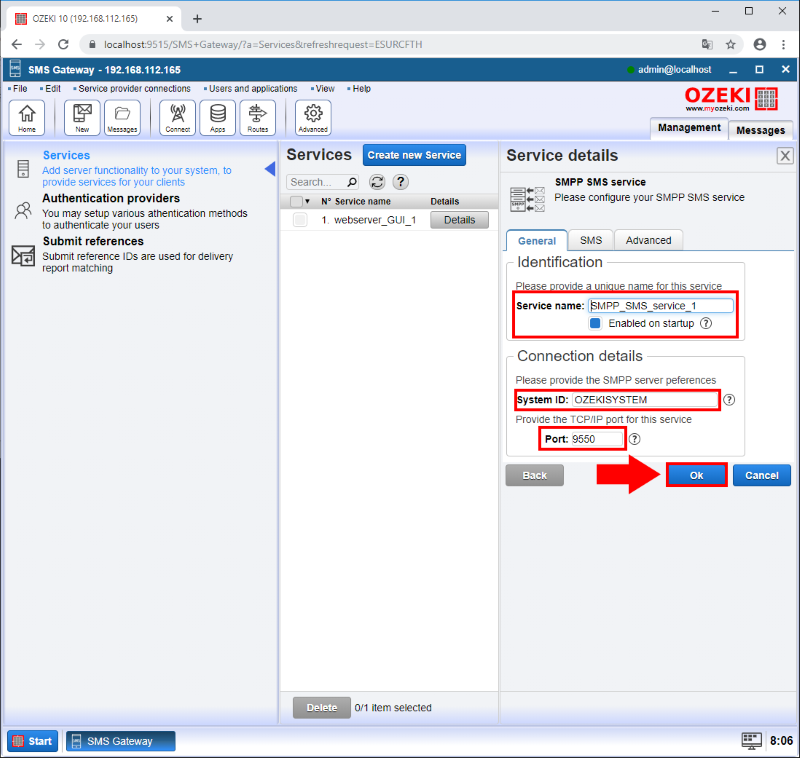 You can see the new service created.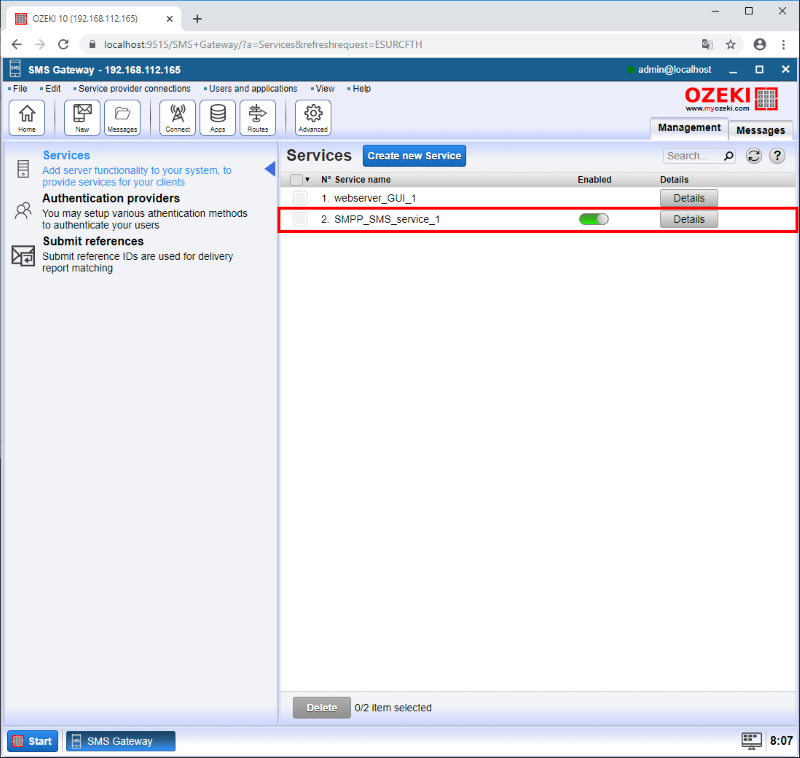 Step 4.) Create new SMPP user
To start installing and configuring an SMPP user in the Home page click the Add new user/application.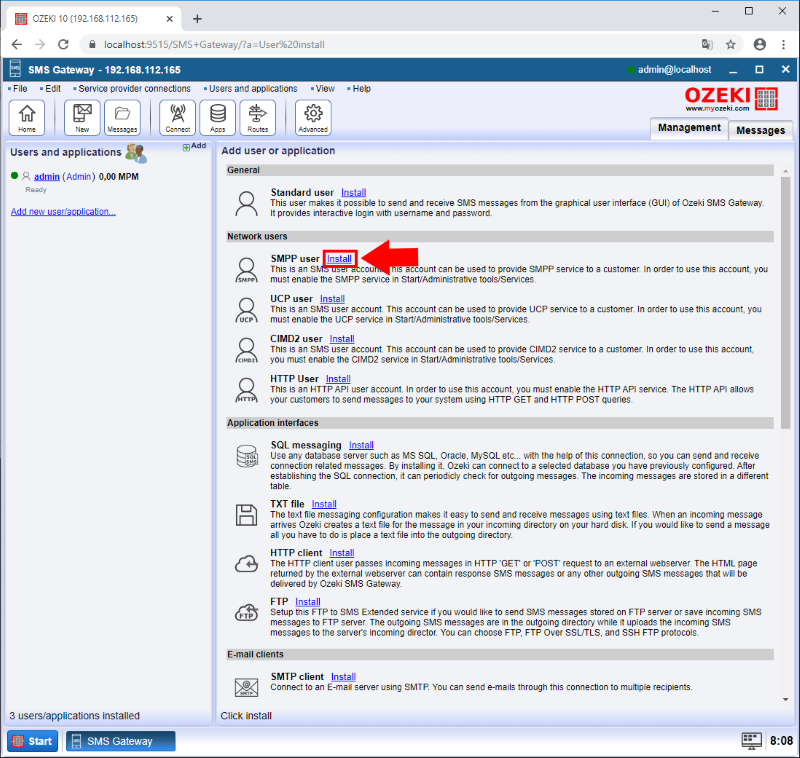 Then click the Install button next to the SMPP user in the list.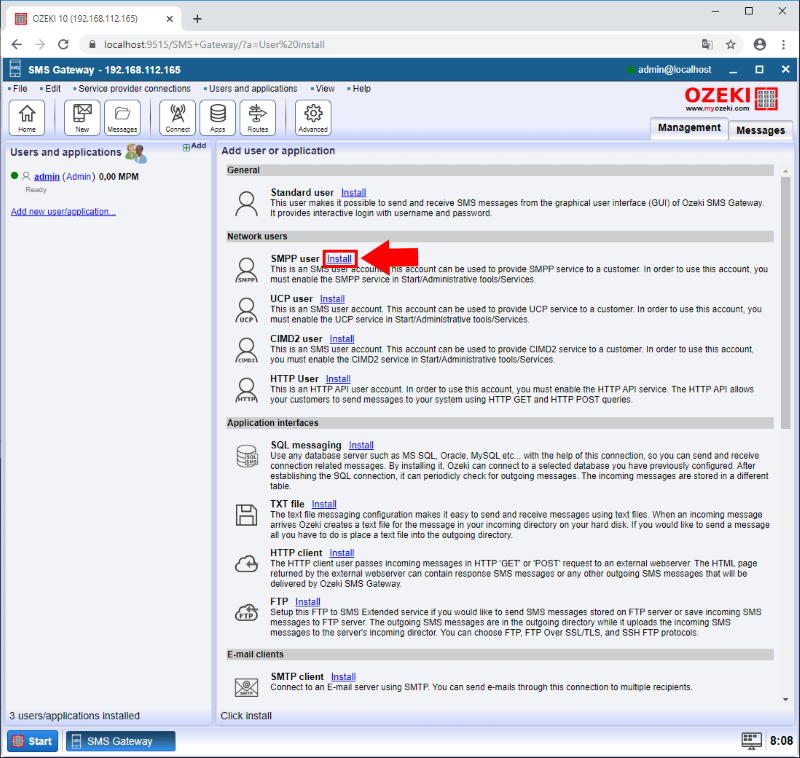 Provide the Username and the Password for the new SMPP user.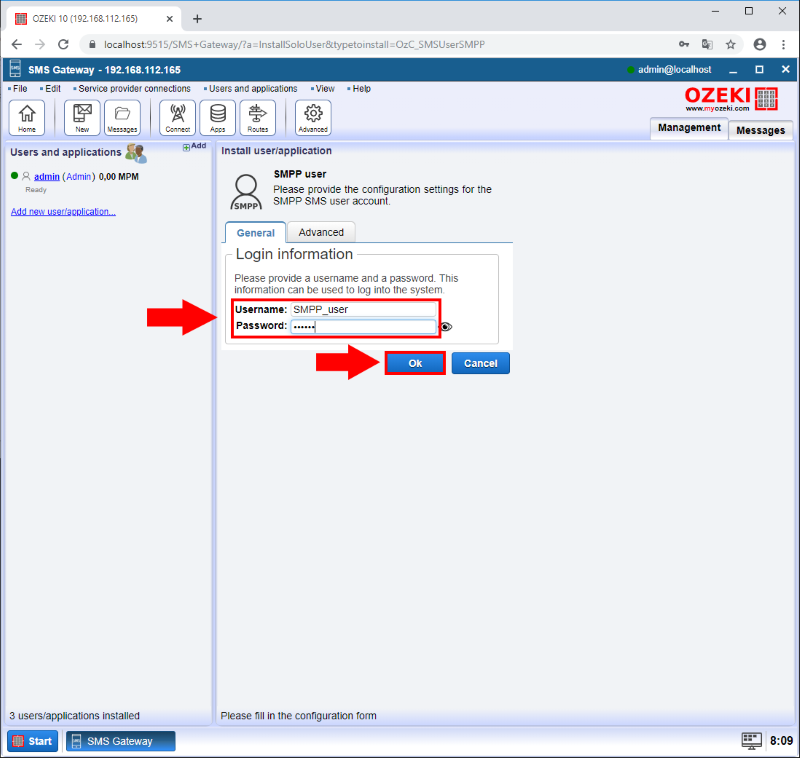 Then you click on OK you will see the User's Events page.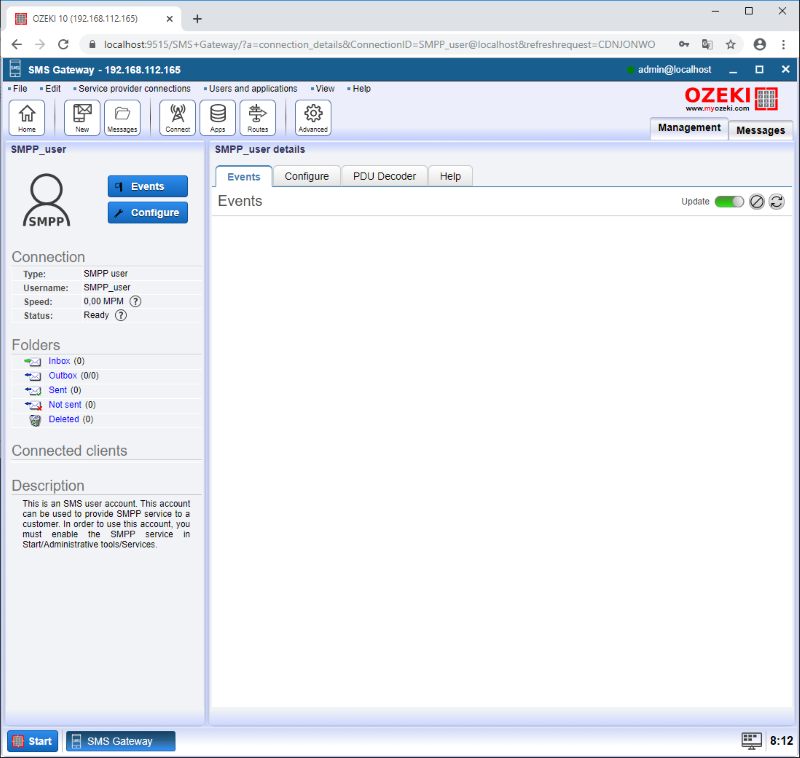 Step 5.) Setup an SMPP client on a different computer
Step 6.) Check the logs about client connections
In the User's Events tab you can see the successful login.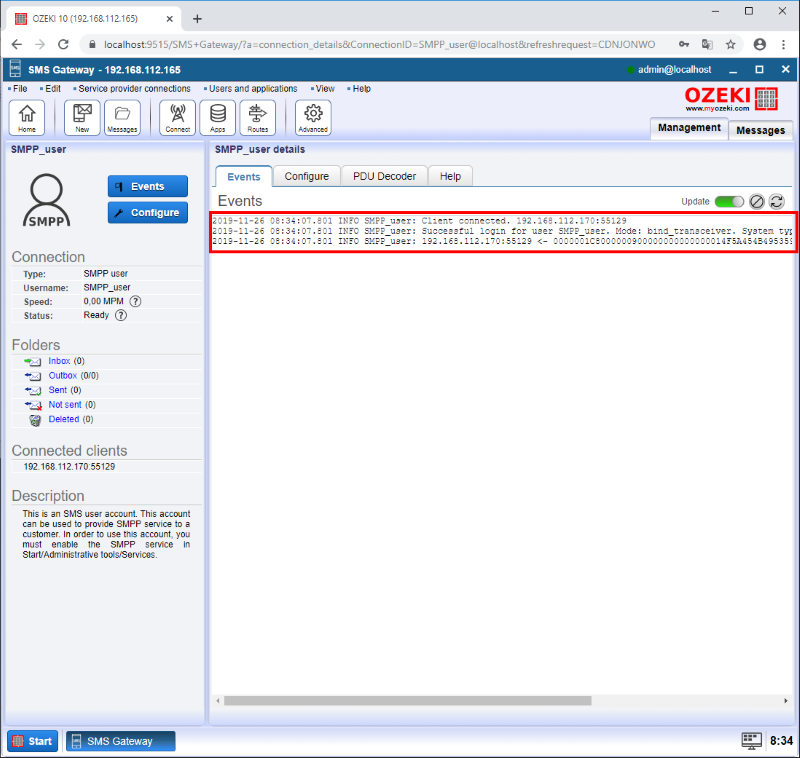 Step 7.) Check the logs about an SMS being received
If everything fine the message successfully received.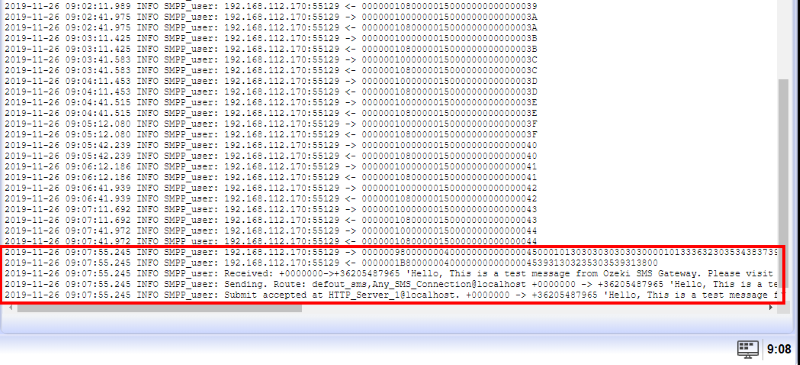 More information
---
---