SMS Messenger
Ozeki SMS Messenger is a SMS text messaging software to send SMS to your entire contact list and personalize your messages using custom fields. The SMS messenger has intuitive user interface, so you can start to use for sending multiple SMS messages immediately. To achieve this functionality you need to install standard user in the Ozeki SMS Gateway, login as a standard user, then you can start sending group text messages.
Send SMS text message with Ozeki SMS Messenger (Video tutorial)
In the following clip, you will learn about how you can setup Standard user in the Ozeki SMS Gateway server software and start using the SMS Messenger with sending your first short text message. The video is a little shorter than 1 minute but it contains all necessary information to be able to do it alone.
How to send SMS with an Ozeki Messenger (Easy guidelines)
To send SMS with an Ozeki Messenger:
Open Ozeki SMS Gateway on your desktop
Add new user in the SMS Gateway software
Install Standard user
Enter username and password
Login as standard user
Open SMS Messenger
Type in the recipient's phone number and compose the message
Click Ok to send out the sms message
Check the log file
Step 1 - Add new user or application
To start installing and configuring a standard user, click the Add new user/application... link in the upper right corner of the SMS Gateway's Management Console (Figure 1).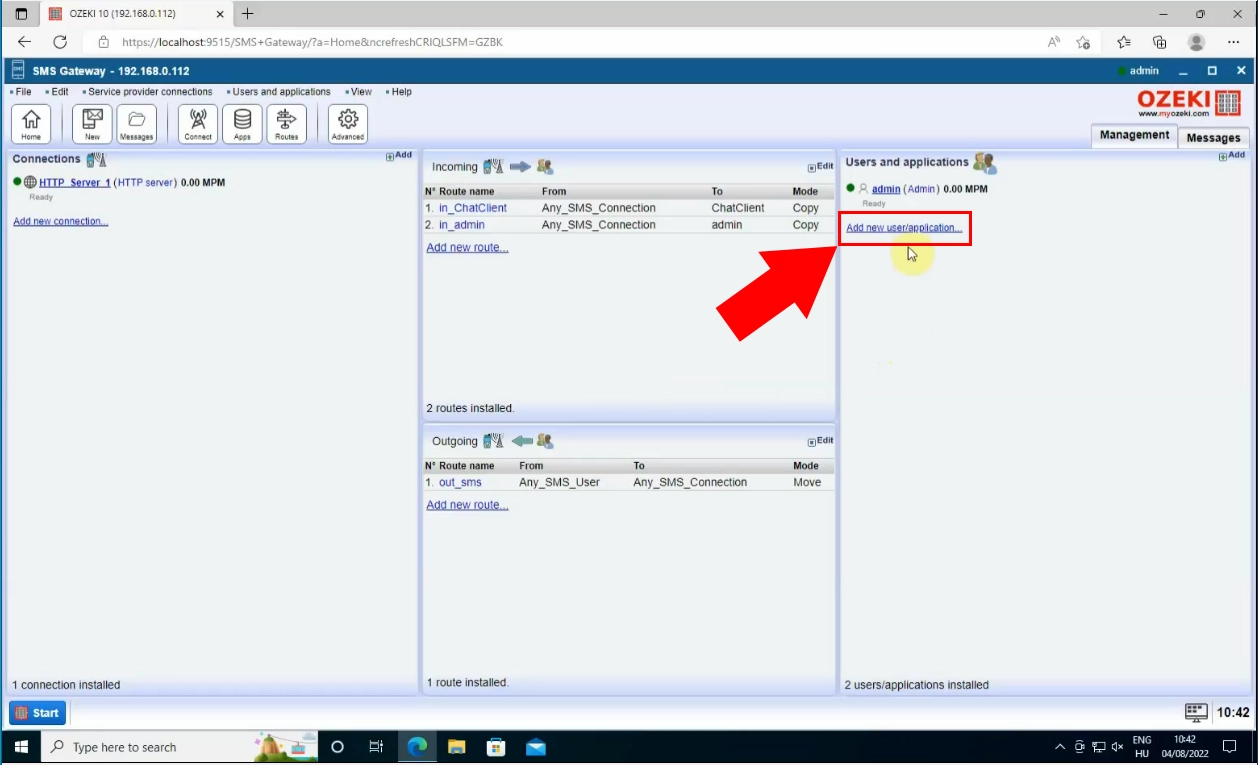 Install standard user
The Standard User can be find under the General section of the add user or application list. Click the Install link next to Standard user.