---
How to use HLR lookups in SMS routing
This guide provides information about HLR lookups and how HLR information can be used in SMS routing. It first defines what an HLR is, and proceeds to give information on how HLR information can be used in SMS routing. Finally it gives detailed step by step instructions on how to setup HLR lookups in the Ozeki SMS Gateway.
What is HLR
HLR stands for Home Location Register. HLR is a database maintained by the mobile network operator with a list of phone numbers it originally issued. The HLR stores information about whether a phone number is connected to the moible network, is it ported to a different telephone company and is it roaming a different network.
Getting started
All mobile network operators are connected within a system called the SS7 signaling network. The SS7 transports data about subscribers, networking, voice calls, and SMS text messages between the carriers. Real-time context and status information about every mobile phone is stored in databases called Home Location Registers, which form the backbone of subscriber information for a mobile network.
HLR Lookups is a technology to query home location registers and acquire live networking and connectivity information about mobile phone numbers, such as, whether a mobile phone is switched on or switched off, to which network it belongs, whether it is currently roaming, if a number has been ported between networks, and if it is valid or invalid.
HLR Lookups supply businesses with real time queries towards the home location registers of all mobile networks. This documentation helps you to implement HLR Lookups into your own software to automatically receive real time mobile phone information when needed.
Create a www.hlr-lookups.com account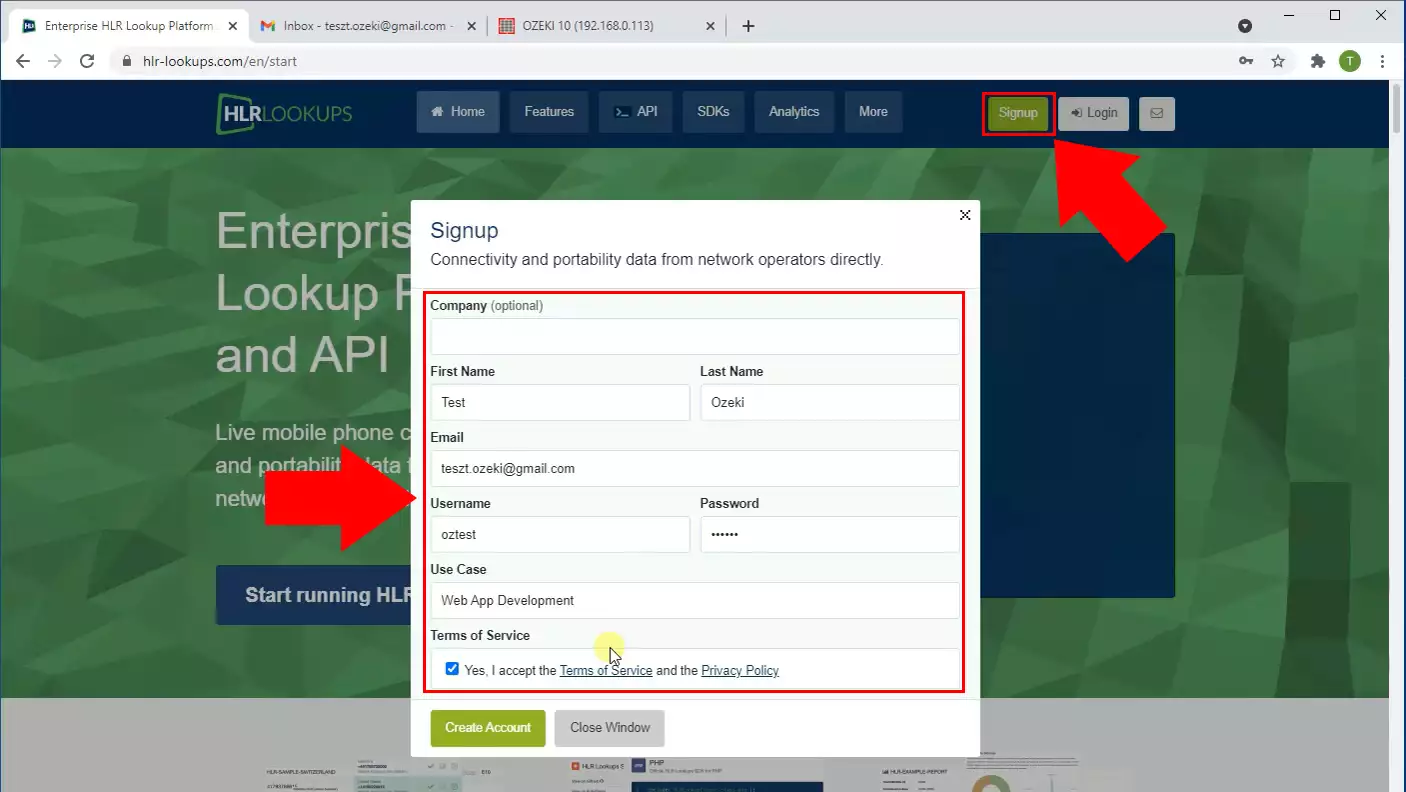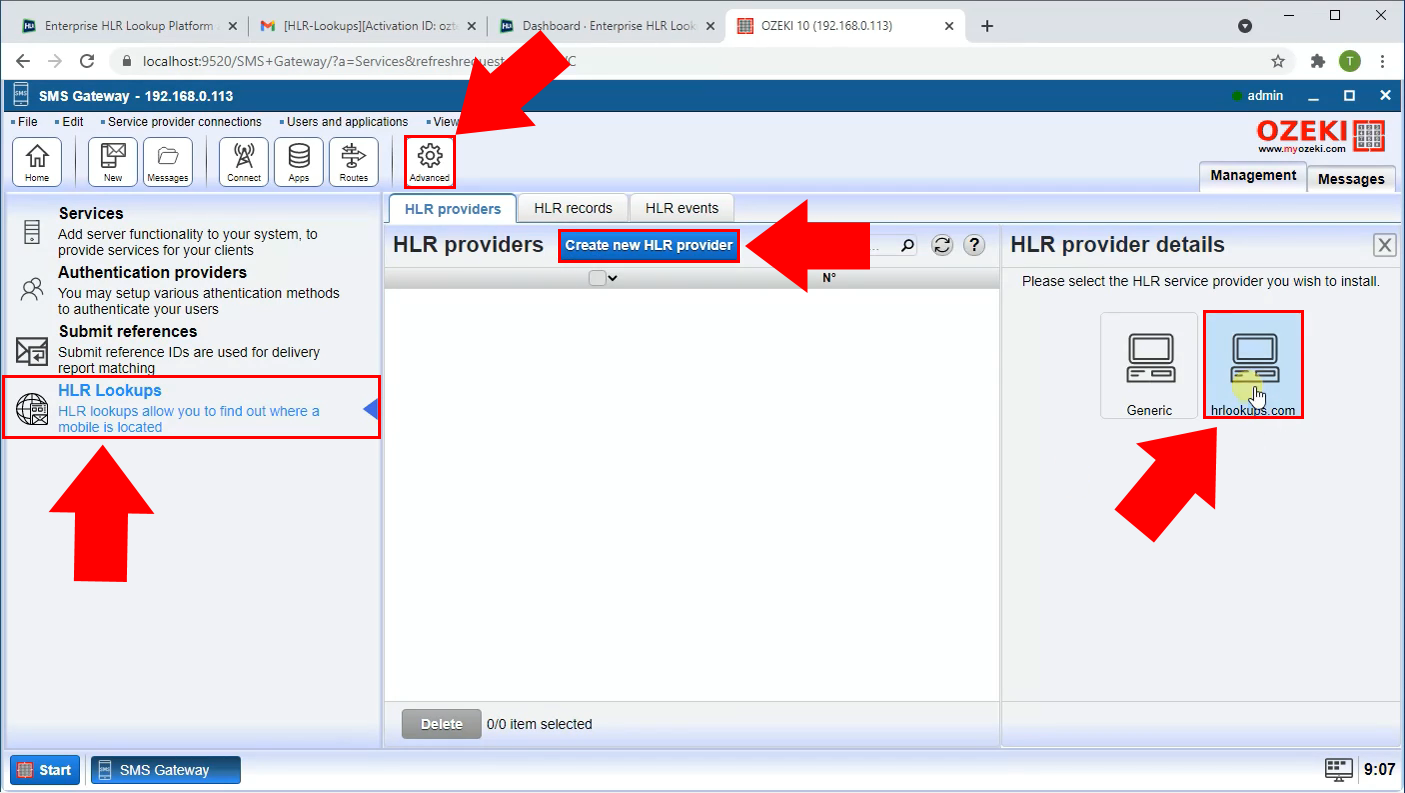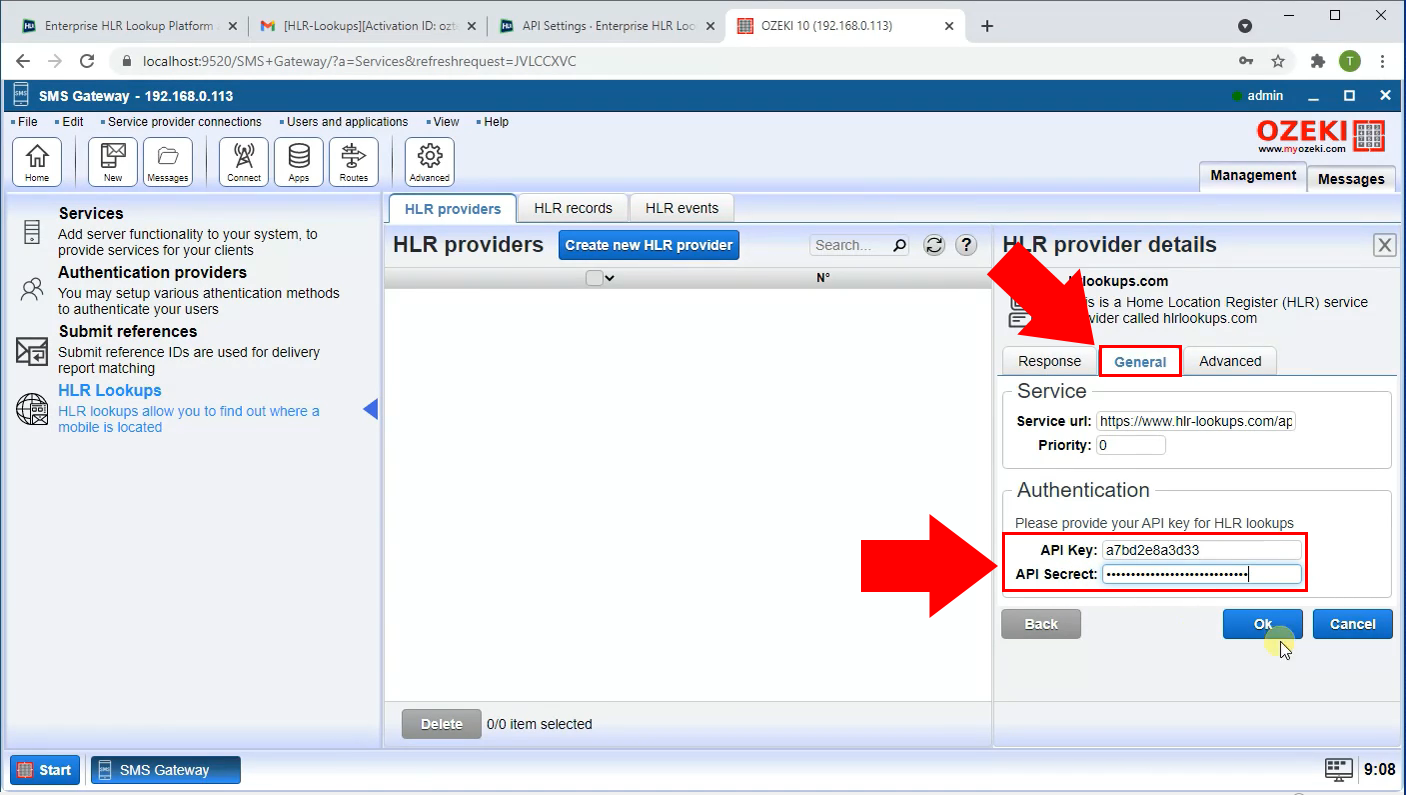 Run HRL lookup from Ozeki SMS Gateway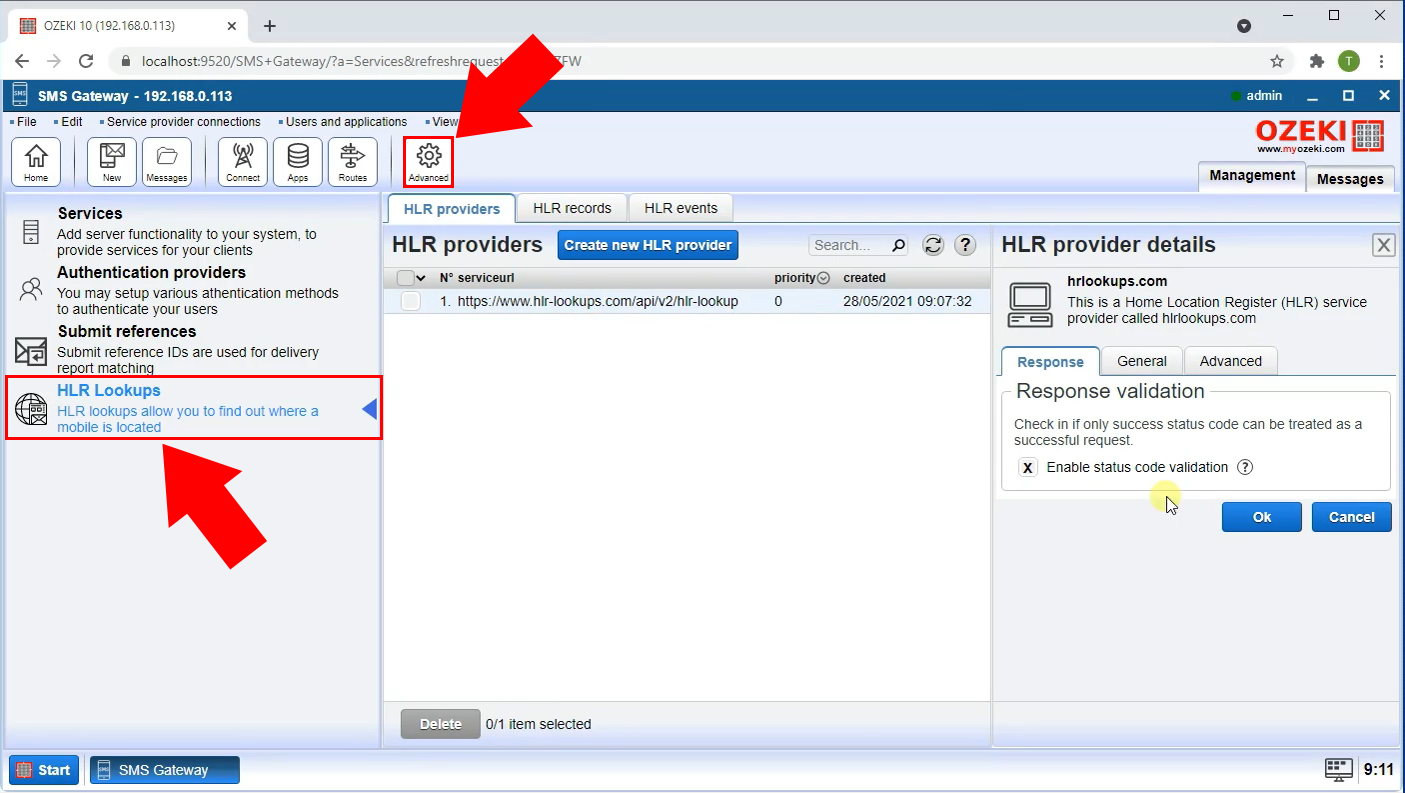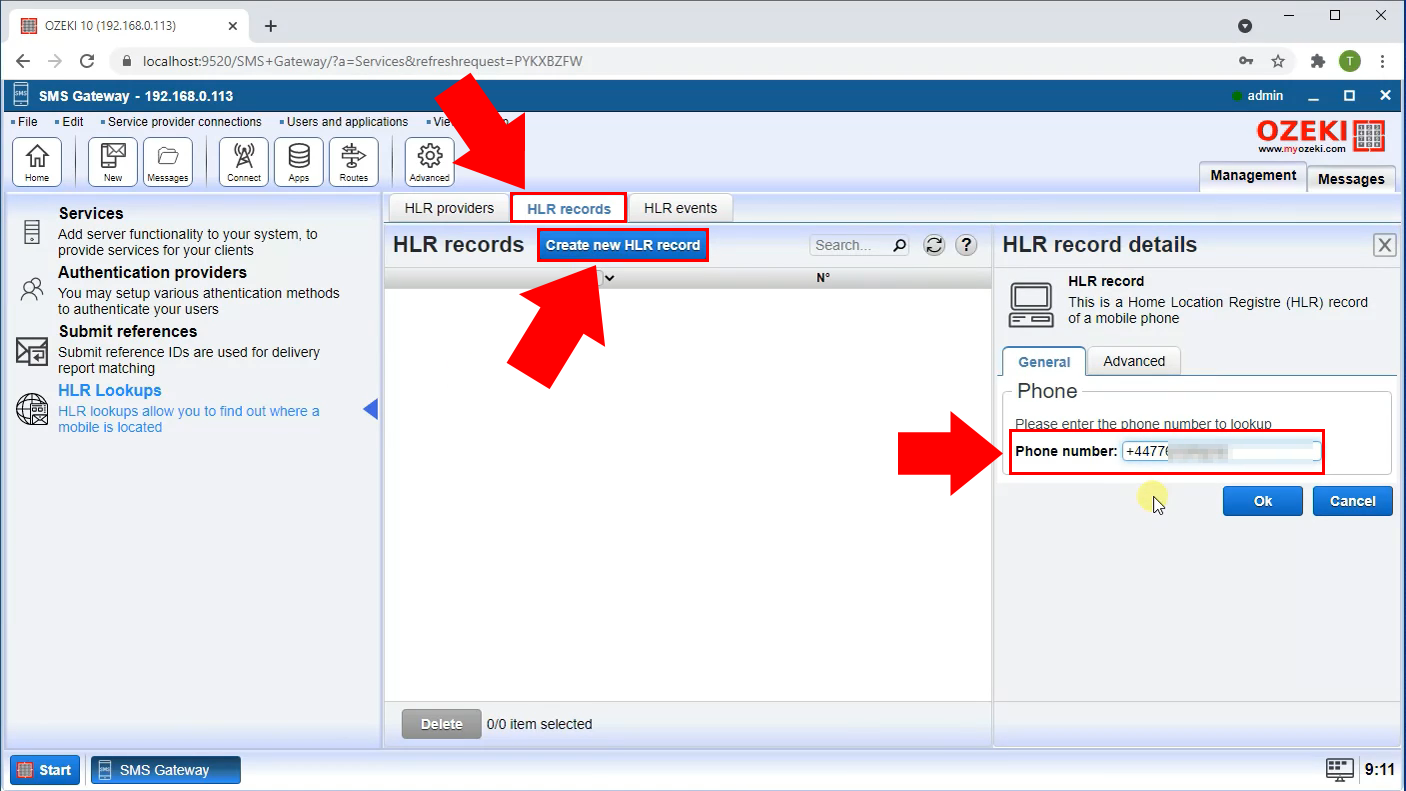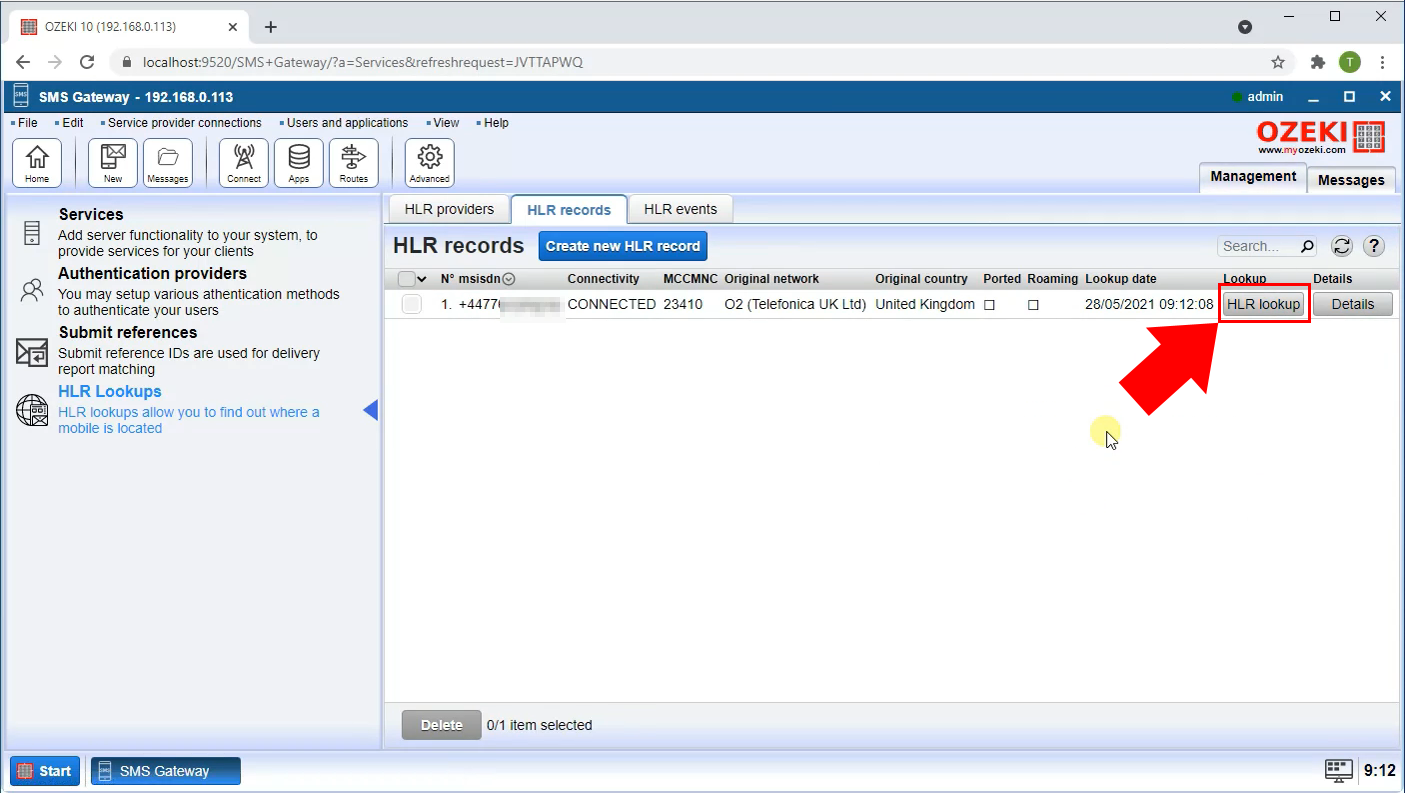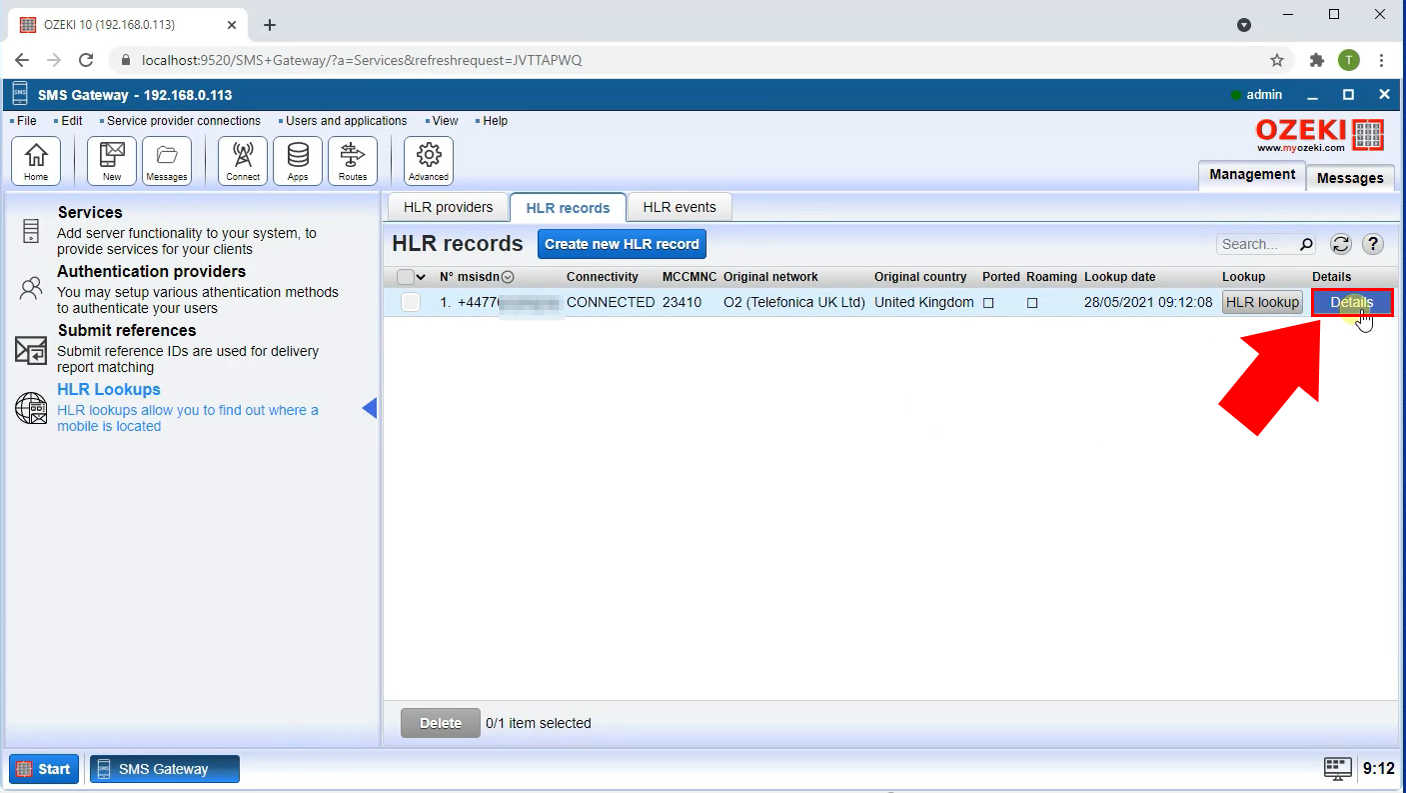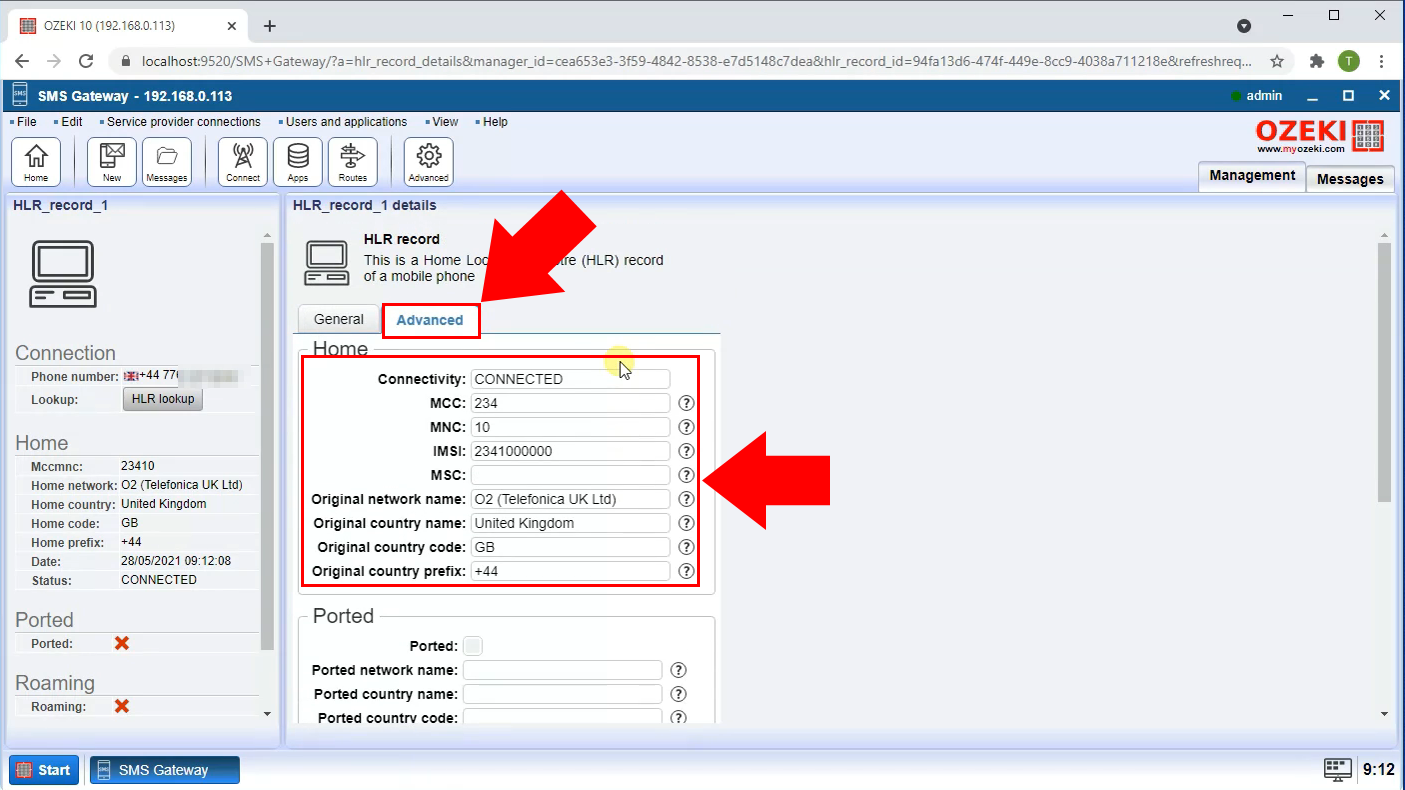 How are HLR lookups used in SMS routing?
The Home Location Register (HLR) plays an important role in SMS routing, because it can provide information to where the text message should be routed to.
Large companies setup many SMS routes, to various SMS service providers and mobile network operators and they use SMS routing to determine where each text messages should end up. SMS routing selects the appropriate SMS service provider connection, such as an SMPP client protocol connection, a CIMD2 client protocol connection or a UCP sms client protocol connection for sms deliery.
A HLR lookup can provide valuable information on how an SMS messages should be routed. A HLR lookup in Ozeki works by attaching tags to the SMS messages. Tags contain information about the fields returned by the HLR lookup. HLR lookup is performed before SMS routing takes place. When an SMS route is created it can use match conditions of tags to select the approriate SMS service provider connection based on information received from the HLR lookup.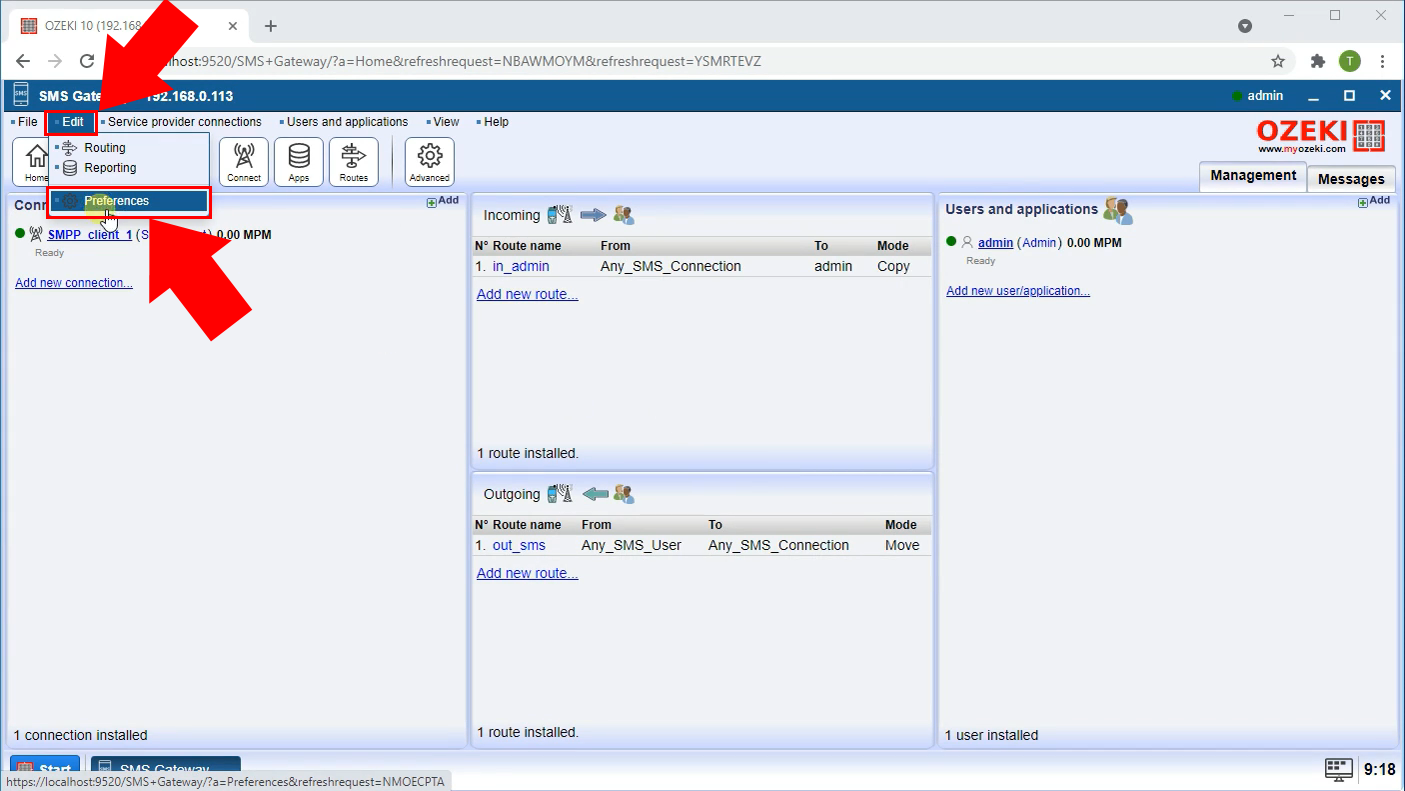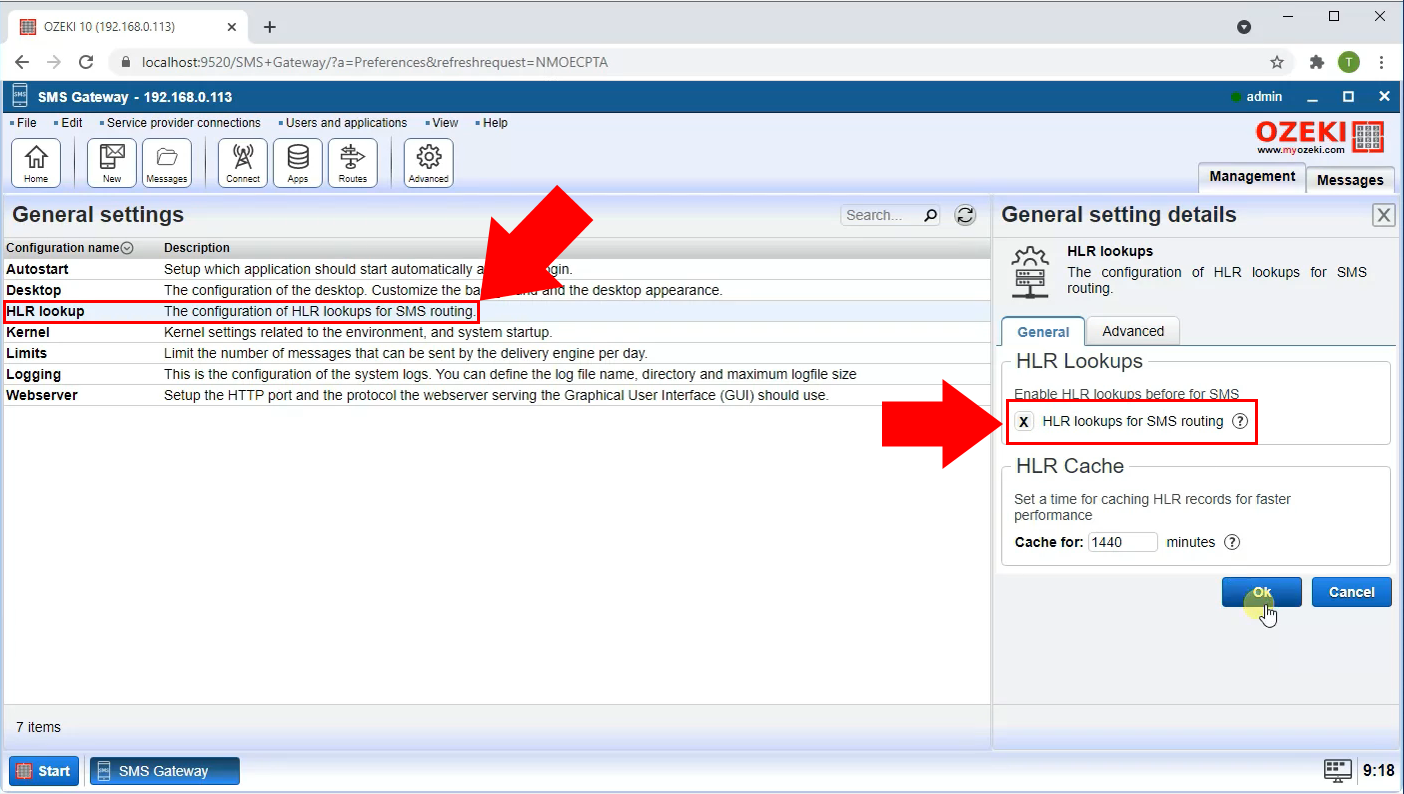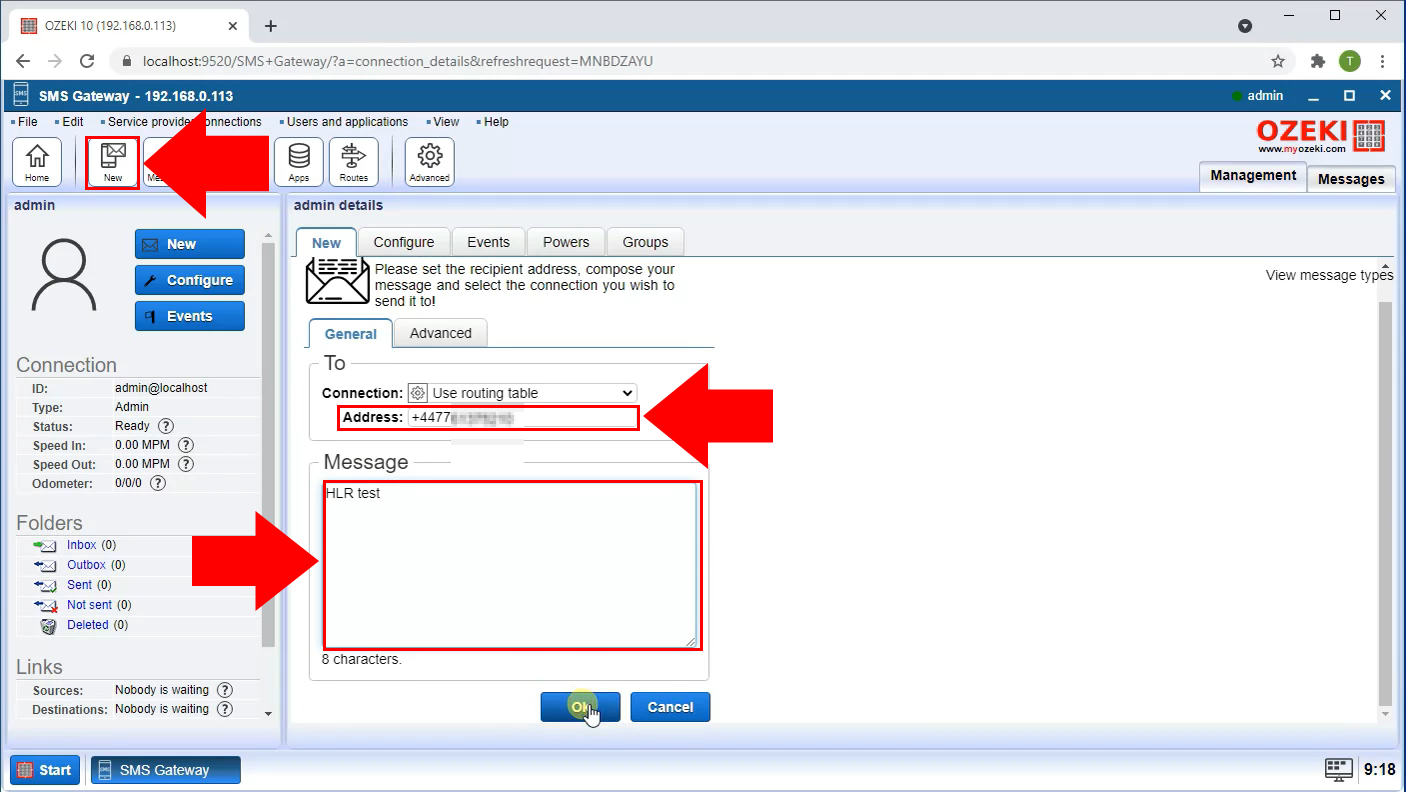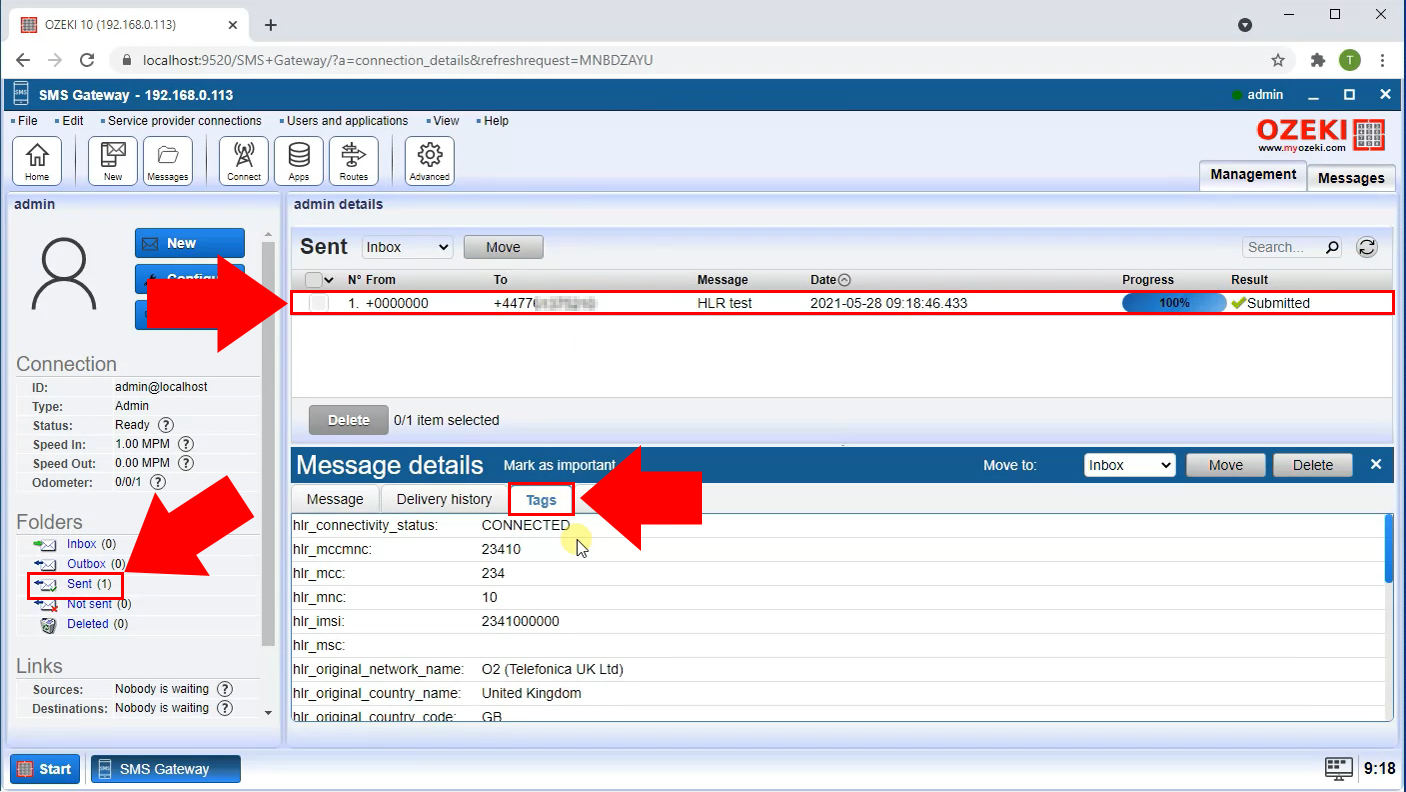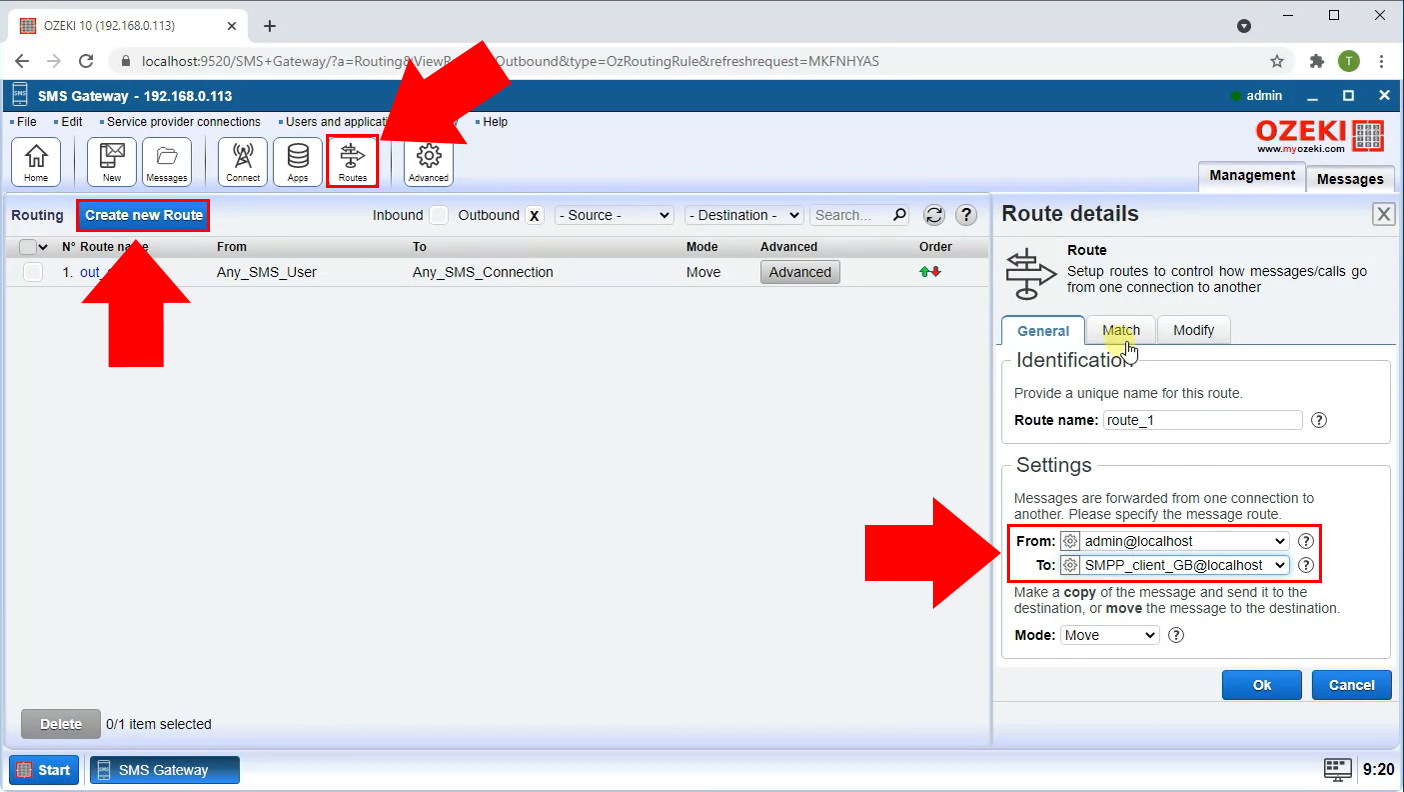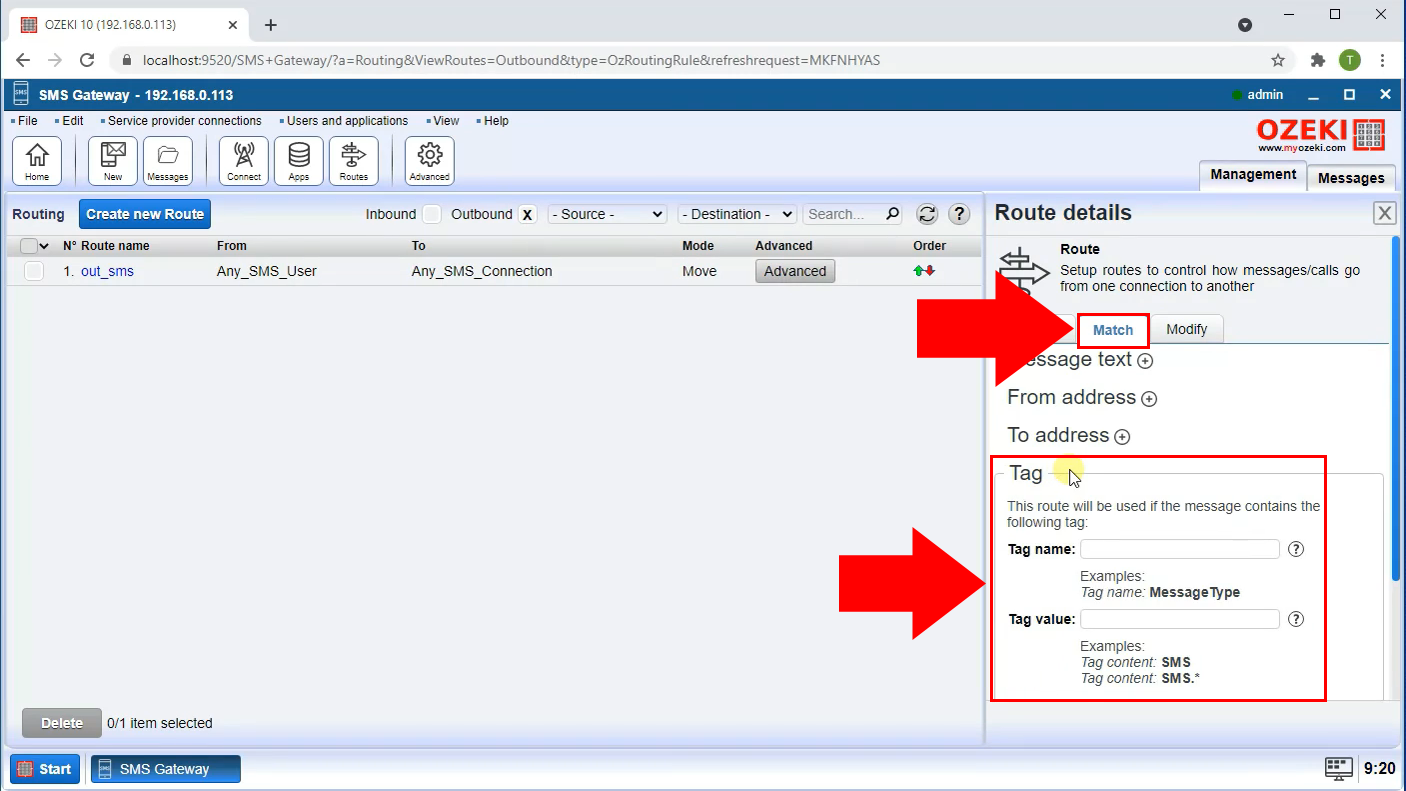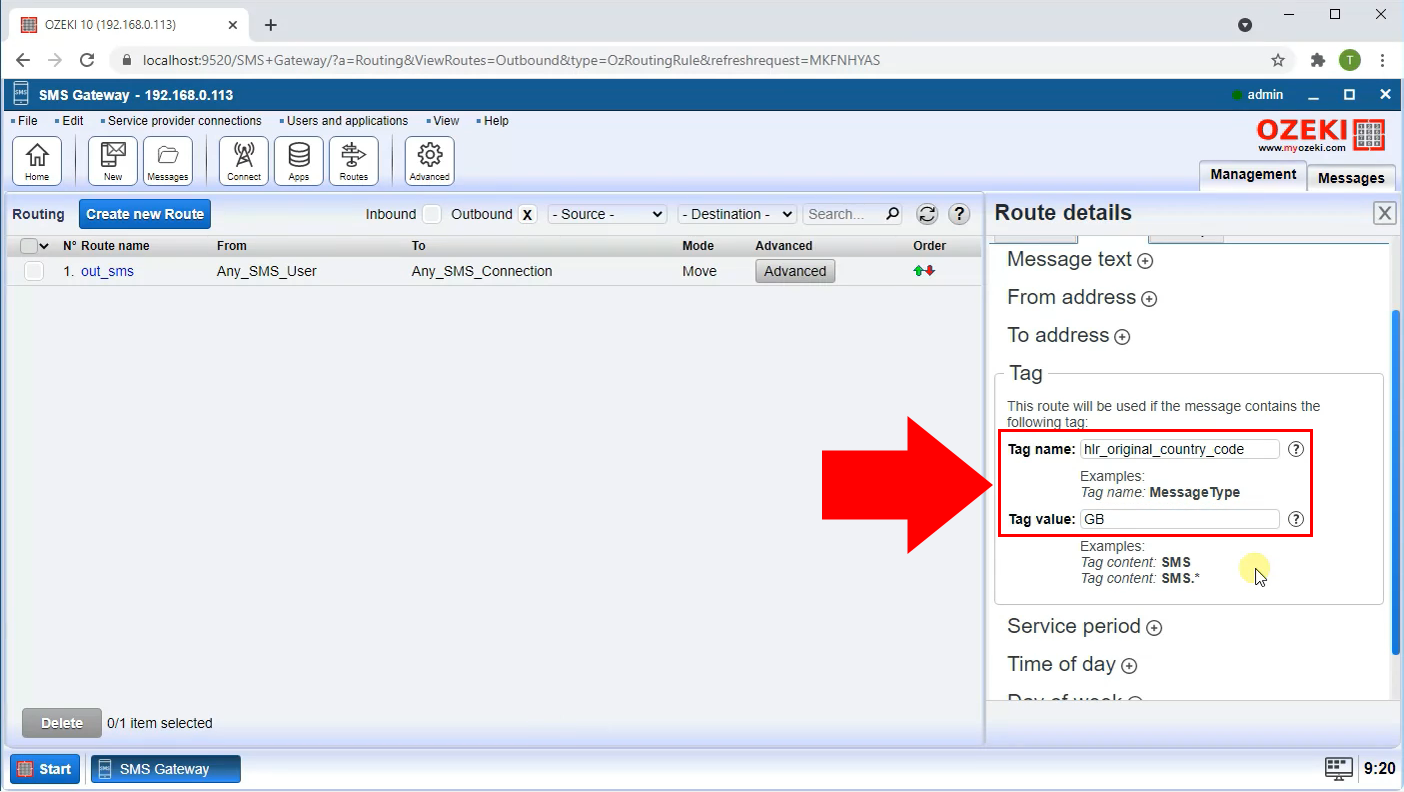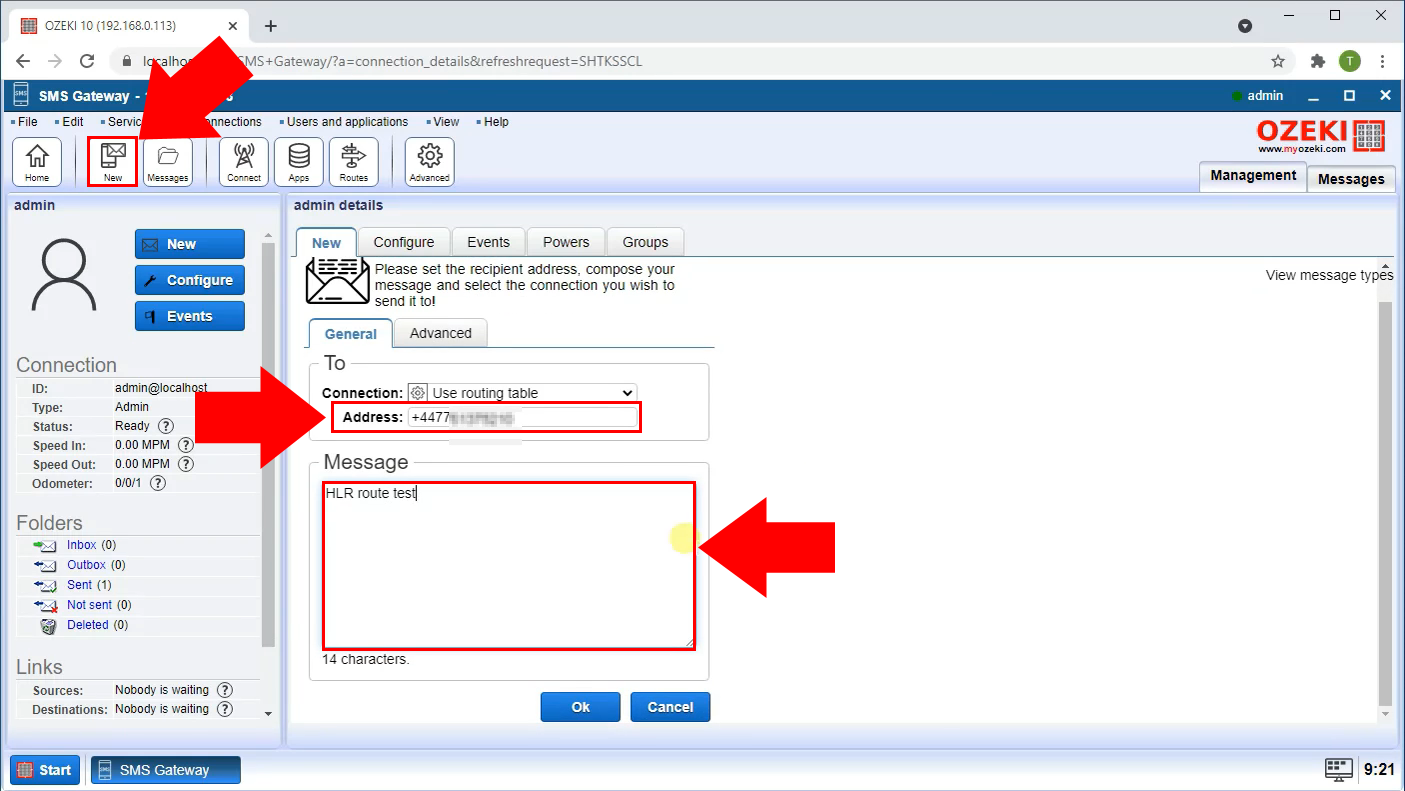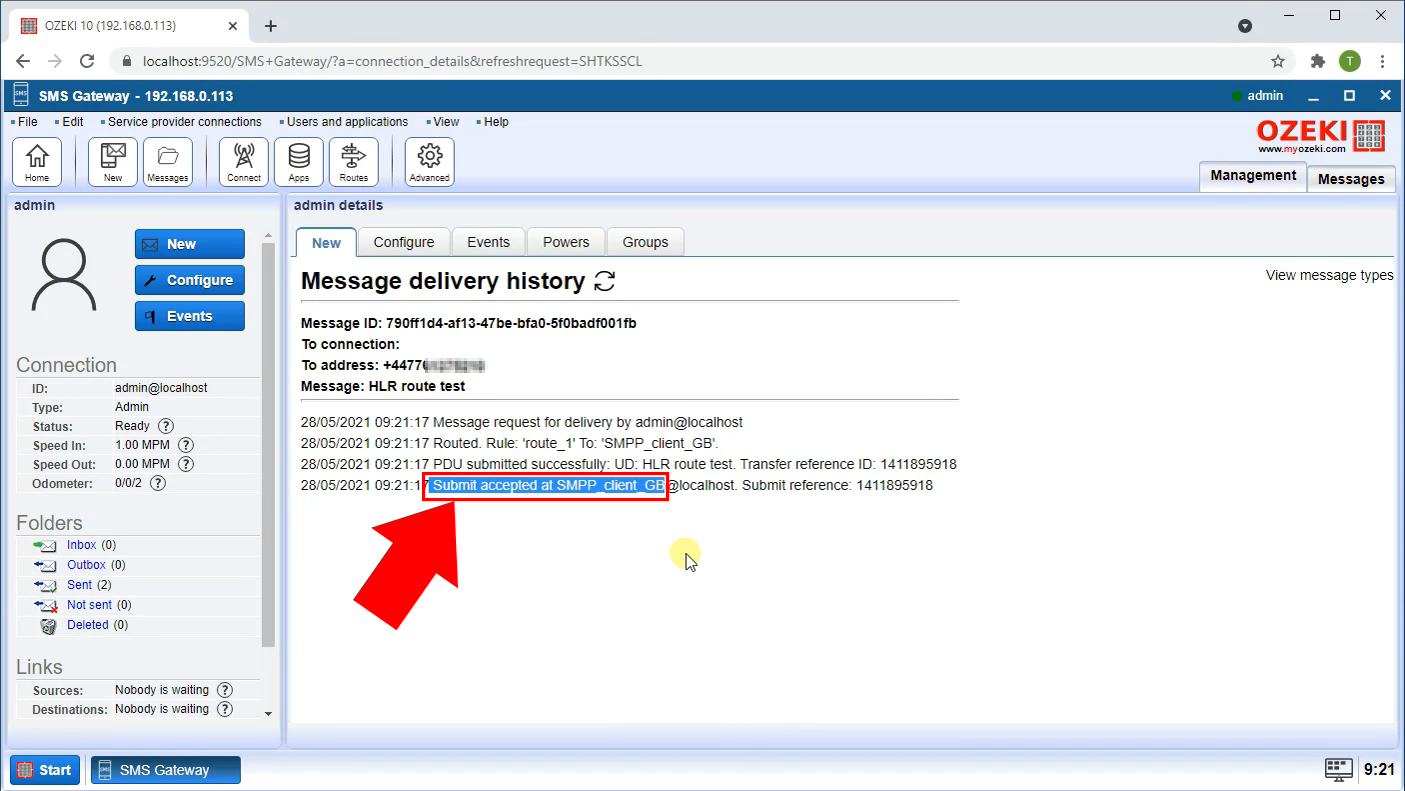 ---
---