---
Linux SMS gateway
The Linux SMS Gateway software enables you to route SMS text messages automatically. It is two way SMS Gateway so you can send and receive SMS text messages. You can connect to the mobile network with a mobile phone (or GSM modem) attached to your PC, or an IP SMS link over the Internet directly to the Mobile Network Operator.

If you use this Linux operating system, the operation with the Ozeki 10 SMS Gateway is possible together with Mono Framework after installing both programs in your system.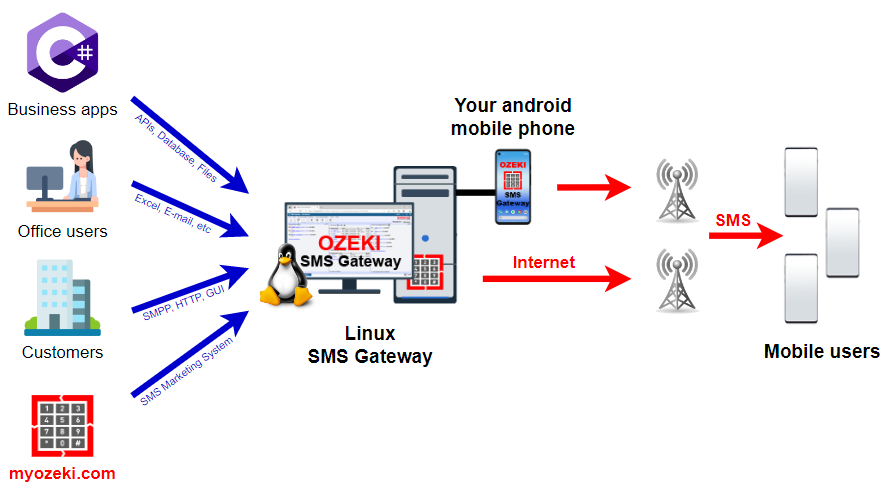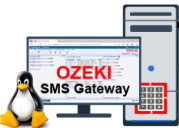 Linux SMS Gateway software
The Linux SMS Gateway makes it possible to send and receive SMS text messages, whilst connected directly to the SMSC via Internet or with a GSM mobile phone attached to the PC/Laptop. With the text message software, you can build a bulk SMS messaging system on Linux. The Linux SMS gateway software works on Ubuntu and Debian. Ozeki SMS Gateway for Linux is the best software for those who want to provide SMS services for their company and/or their customers and business partners!
Linux SMS Gateway software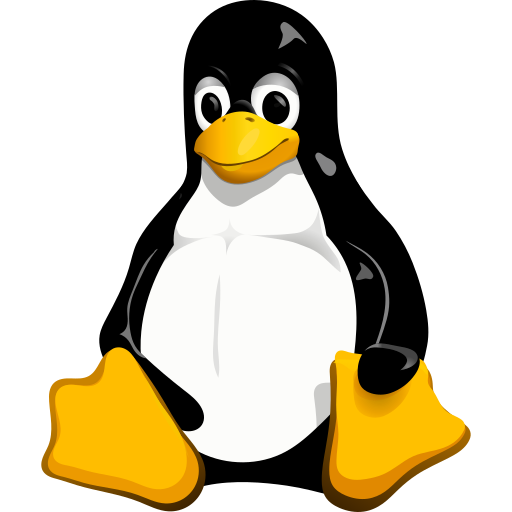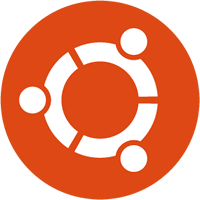 Linux SMS Developers Guide
The Ozeki SMS Gateway allows for sms developers to use sms api software for short message sending and receiving. You can use it to integrate and quickly deploy SMS messaging solutions. It can operate in your server computer, or you can install it on your customers' or suppliers' system.
SMS APIs for Linux Developers

---
---