---
Android SMS client connection
Step 1. - Install the Android SMPP App on your smartphone
Download, install and configure the application form Ozeki website: Download Android SMPP gateway
Start the application by clicking on its icon then "Start" button. You will see the followings on the top left-hand side of the screen: Host address, Port number, User name, Password (Figure 1). You need these parameters later.
Figure 1 - Ozeki Android SMPP SMS Gateway has been installed and launched successfully
Step 2. - Setup SMS Gateway to use your Android phone
Now you need to install and configure SMPP (Short Message Peer-to-Peer) connection. Firstly, add new service provider connection by selecting and clicking on "Add new connection" text link. After this the "Add connection" will appear on the right side of the GUI. Look for "SMPP Connection", then click on "Install" to select the SMPP protocol (Figure 2).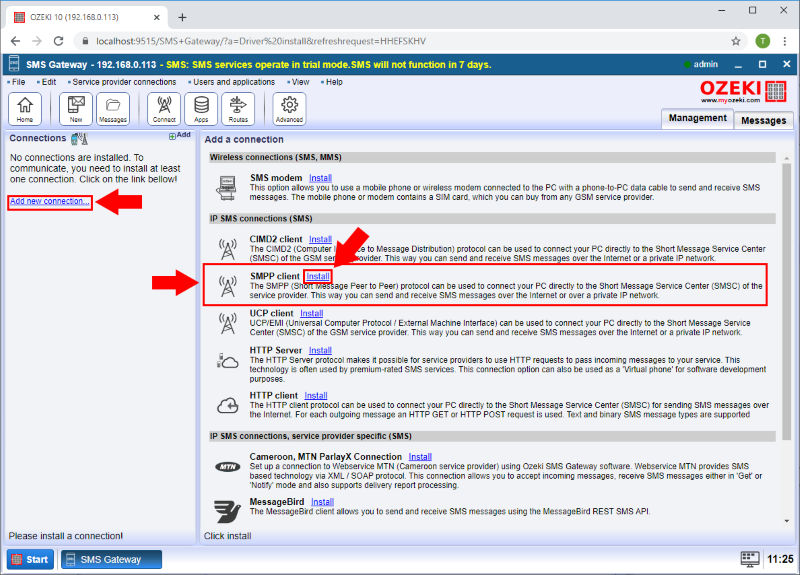 Now provide your SMPP credentials on the Install connection page. You need to enter the following parameters: Host, Port number, Username, Password. You can find this information in your Ozeki Android SMPP SMS Gateway application (see Figure 3).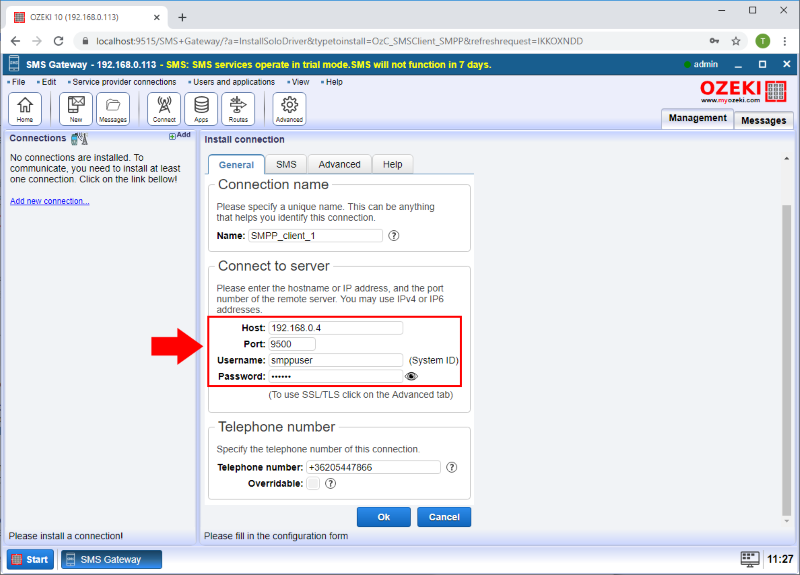 In the Events tab the "Successful login" and "Connection online" messages indicate that the SMPP connection has been installed successfully (Figure 4).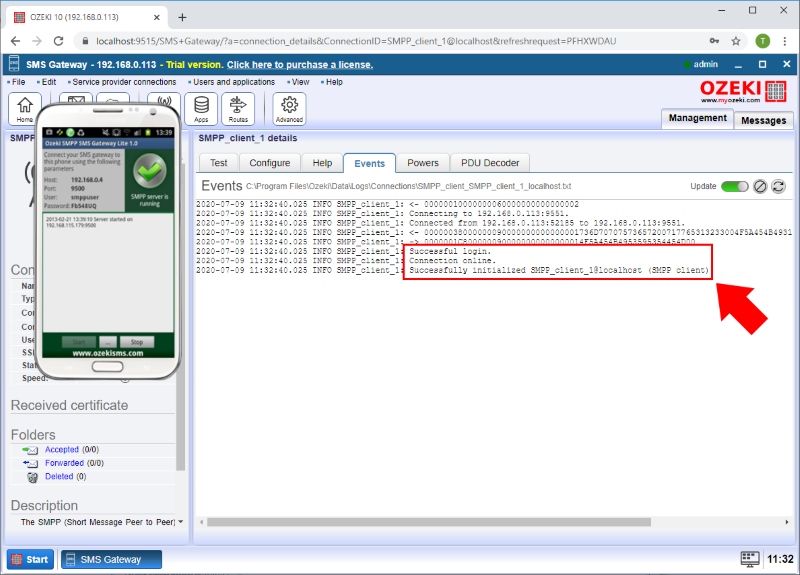 Step 3. - Send your first SMS
From the Test tab you can send test SMS message. Provide the recipient address, the message and click on the Send button (Figure 5).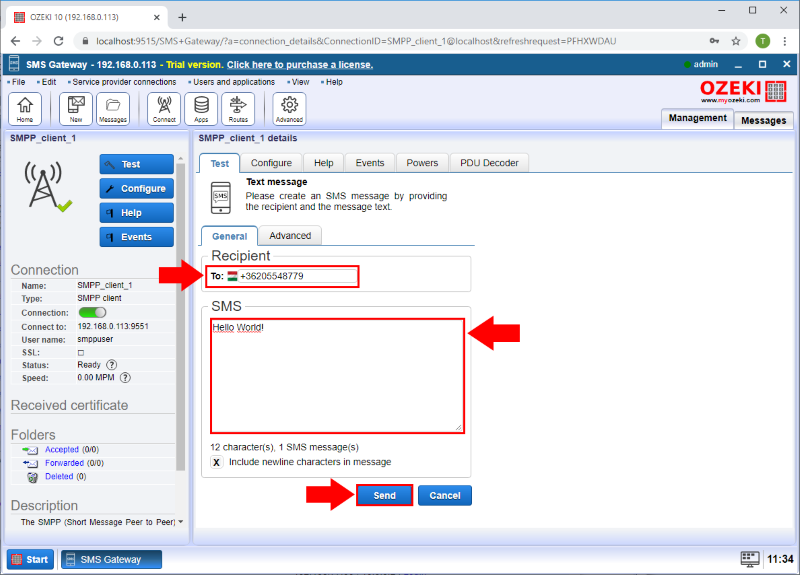 Finally you can see if the message is sent successfully (Figure 6).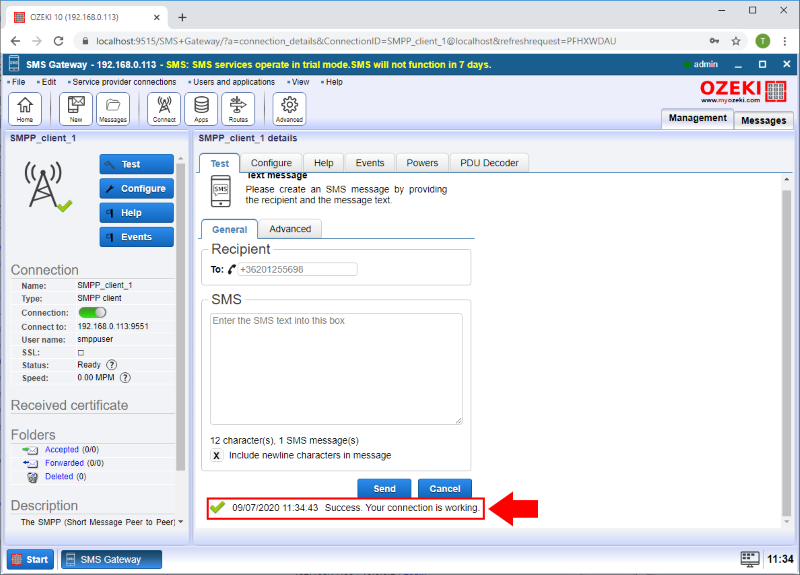 ---
---