---
How to send a test SMS
Send a test SMS message
Once your connection is connected, you can check to see if it is ready to deliver SMS messages by sending a test SMS. To send a test SMS message, you need to open the Test tab, and you need to enter the phone number and message text. It is recommended to provide the phone number in international format. This means the phone number should start with a plus sign followed by a country code. If your local phone number starts with a 0, it is likely that you will need to drop the 0 prefix. For example if your UK phone number 07958663698, you would send the test SMS to +447958663698.
How to send a test SMPP message:
Navigate to the SMPP client connection's details page
Select the Test tab
Enter the recipient phone number
Make sure the phone number is in international format
Enter the message text
Make sure the message text is less than 160 characters
Click on the Send button
Check the SMPP logs
The sms is sent using the smpp submit_sm pdu over the SMPP link established between the SMPP client and the SMPP server. This PDU carries the sender id, the recipient address, the message text and all the neccessary flags and smpp parameters needed to display the sms properly on the recipient mobile phone.
You might ask why should the message text be less than 160 characters. This is because GSM system was designed to send 160 character long text messages. If a message is longer, it will be split into multiple message segments, and will be delivered in more than one SMS message.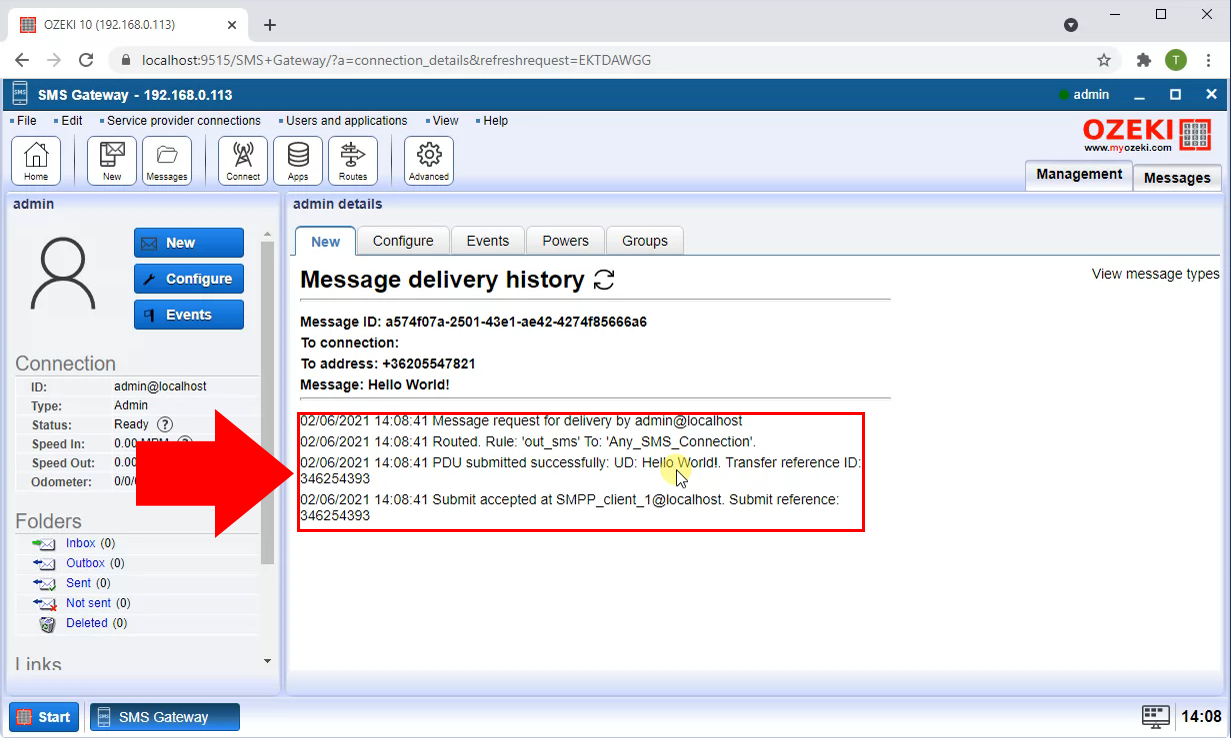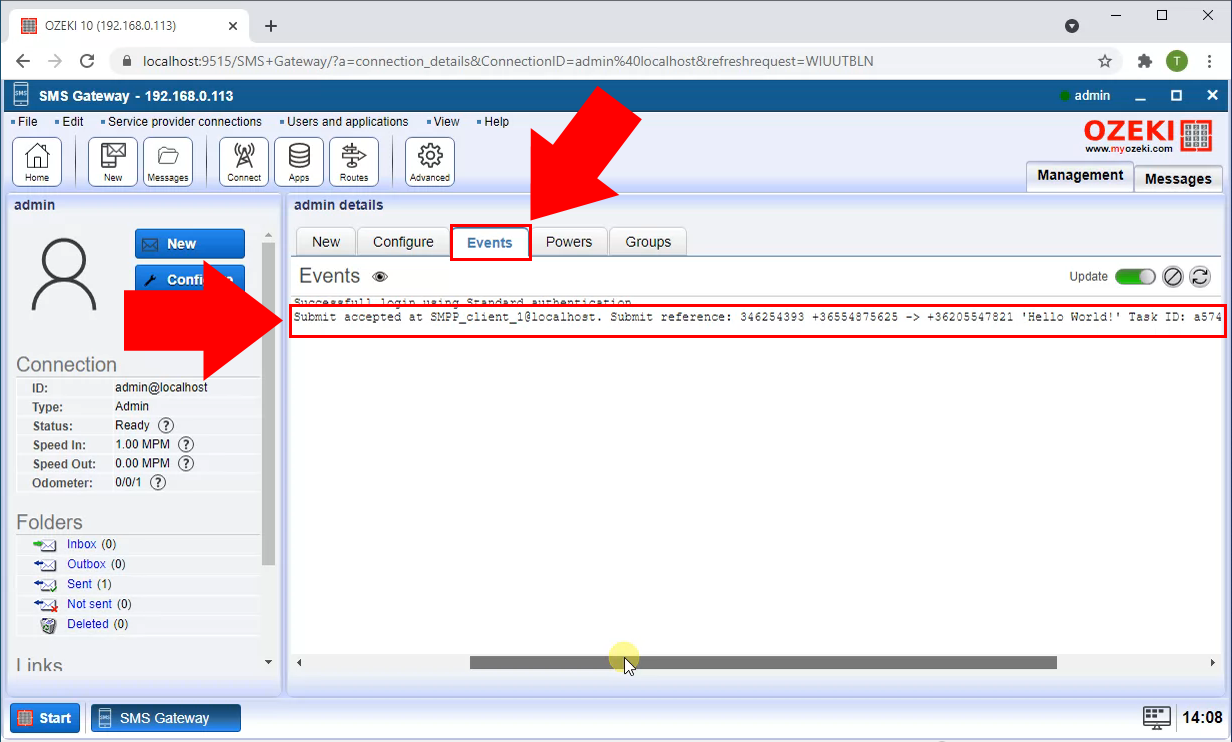 ---
---